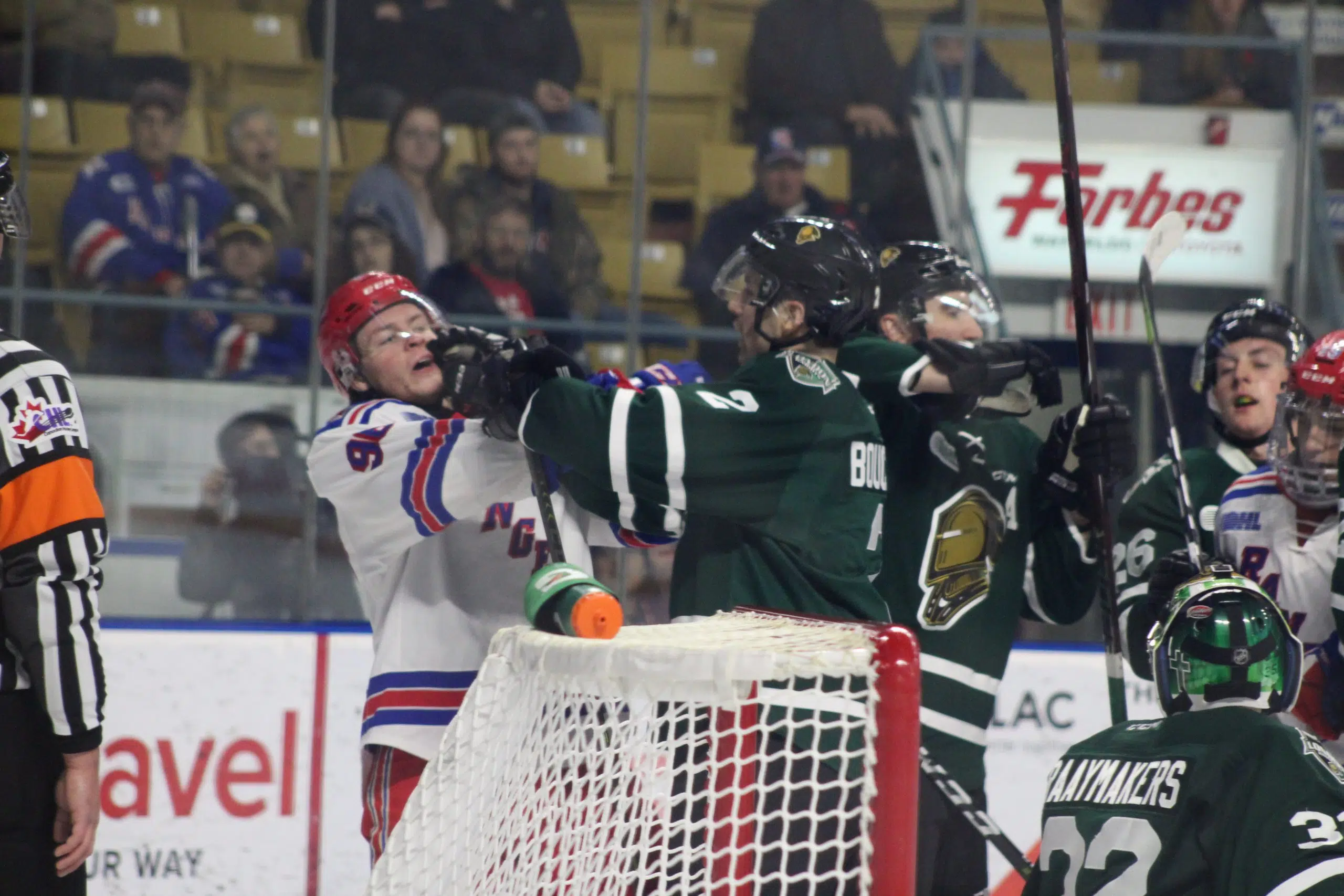 The London Knights knew they would be in for a challenging weekend as they were on the road to take on the Owen-Sound Attack and the Kitchener Rangers. On Saturday both the Knights and the Attack put on a scoring clinic at the Bayshore. The Knights walked out of Owen-Sound with a 6-5 win that was decided in the Shootout without Evan Bouchard or Alex Formenton. Antonio Stranges was the lone scorer in the shootout. The 16-year-old has been on a role and has contributed a lot to the Knights success, and it doesn't look like he plans on slowing down anytime soon.
On Sunday the Knights had Evan Bouchard and Alex Formenton make their 2018-19 regular season debut. It didn't take long for both of them to make their presence felt. Bouchard opened the scoring in Kitchener meanwhile, Formenton made sure to let the Rangers know he was there with his speed, physicality, and put the game away with an empty net goal. The Rangers have now gone 134 minutes without scoring a single goal as, they now have a record of 7-7-2. This game was not a scoring clinic, it was a battle of the men between the pipes. Joseph Raaymakers and Lucas Pfeil put on a show, as they both were trying to one up each other all game long. At the end of the day Raaymakers was the better goalie as he earned himself a 30 save shutout. Pfeil finished the game with 32 saves on 34 shots.
Overall the London Knights will be extremely happy to head back to London with 4 points and will look to keep moving forward on Friday November 9th as they'll faceoff in an East vs West battle against the Sudbury Wolves.