Having a home cooked meal is always nice. Buying your groceries and taking the time to prepare a meal for yourself or loved ones is something to take pride in. Canadians waste an average of $1,100 every year on food they throw out based on best before dates.
Denise Phillipe, a Senior Policy Advisor for Canada's National Zero Waste Council, defines the difference between best before dates and expiration dates as "best before dates representing freshness while expiration dates are a whole different kettle of fish." Phillipe says 60% of household food waste is avoidable.
Some of that food pulled from grocery shelves is given to the London Food Bank. London Food Bank Community Harvest Coordinator Mike Bloxam says that the Food Bank "can use some products up to 2 years after the best before date." This is regulated by Canadian food standards and found to be completely safe for all Food Bank users. Bloxam says that there are few products that require expiry dates for health reasons.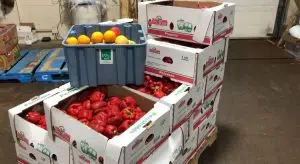 Manufacturers get to decide when a best before date should be and how they base there decisions, focused on freshness, not overall expiration. This means that food could be completely fine to eat, yet a best before date could say otherwise due to a desire for manufacturers to keep product moving.
A lack of knowledge towards food education can prevent Canadians from being able to properly access what is and isn't acceptable for eating past the best before date. Expiration dates do hold value for those less educated in food knowledge.
The best way to save food, money, and the environment is by educating yourself and trusting your instincts. The sniff test can go a long way in letting you know whether something is still good enough to eat.
WATCH: London Food Bank using all its resources