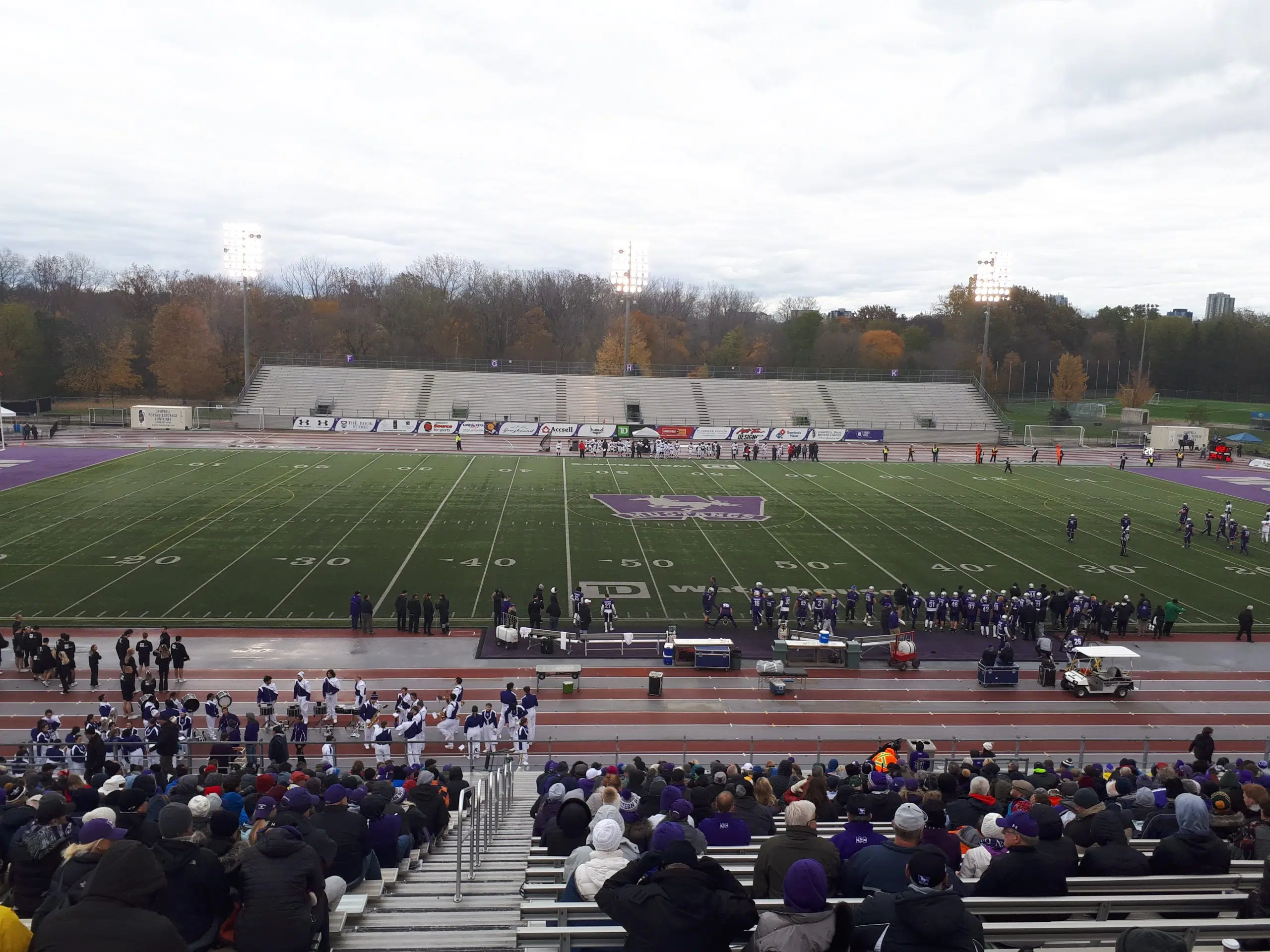 The Western Mustangs defeated the Carleton Ravens 39-13 at TD Stadium Saturday, the win marks their 21st in a row as the mustangs remain undefeated on the season, the game went back and forth until the Mustangs blew the game open in the second half for the blowout win. This semi-final game, win means that the Mustangs would play the winner of the Guelph, Ottawa game which had the Gyphons comeback to win the game 27-22 at Gee-Gees field.
Western Head Coach Greg Marshall says that his team looks forward to the challenge " They are very well coached, its unique because we haven't played them this year they are one of the teams we missed, so they are good on defense they are kinda like us on offense wanna grind the ball on the ground so I would expect this to be a great game".
Mustangs runningback Alex Taylor who tallied 127 rushing yards and tallied 50 yards receiving and one touchdown says that he's excited to play Guelph next Saturday "There are a few teams in this conference that I just don't like and dispise it's kinda what happens when you play in Ontario, the teams are so close, but Guelph for me is definitely a team for me over the years being in my fifth year being able to go to battle with".
defensiveback for the Mustangs Mackenzie Ferguson had 2 interceptions on the afternoon says that its good to get that 21st win "I wasn't even aware of the record coming into today, but it's great to be able to get into the record books with a big win, when you look at the Wall of Champions and all the history this program has, it's cool to be able to add to that history."
Western will play Guelph in the Yates cup final on November 10th at TD Stadium kickoff 1pm.