October's weather was far from anything extraordinary. The sun was overpowered by cloudy and cold rainy days. The weather can get tired and depressing after a while. This prompts the question: how much longer is the depressing weather going to last?
Sadly, according to Environment Canada, the weather is not going to let up for November. Environment Canada predicts temperatures to remain normal but precipitation to keep pounding the London area.
"Looking ahead for the rest of November we are expecting normal temperatures. At the end of the month if you take the average, it will be just around seasonal. If we look at precipitation, how much rain or snow, we're looking at above seasonal precipitation for the month of November," said Environment Canada meteorologist, Gerald Cheng.
Cheng wants to remind Londoners that a lot of the above average precipitation could fall in the form of snow. He hopes Londoners have taken winter preparedness serious by this time of year or at least started preparing their vehicles for winter.
"People should be getting their winter tires on by now. Winter tires really do what they're supposed to do. When it's seven (degrees) outside or below, already you're getting a better grip on the roads. It's already helping you so I would really advise people to get them on."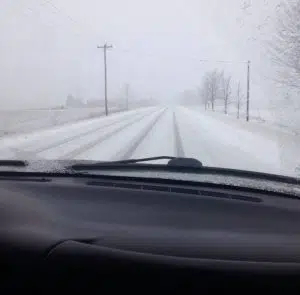 While winter tires are being put on cars, Christmas decorations are being put on the store shelves. Some may already be raising the question of what the weather is going to be like during the holiday season.
"I think it's a bit too early to tell if we're going to have a white Christmas. We really have to know how it is going to play out in November. My forecast has to be right for the month of November in order to really get a sense of what December will be."
The accuracy of predicting the upcoming month really depends on the previous month's outcomes. So, Cheng says expect a holiday season weather prediction within the first few weeks of December.