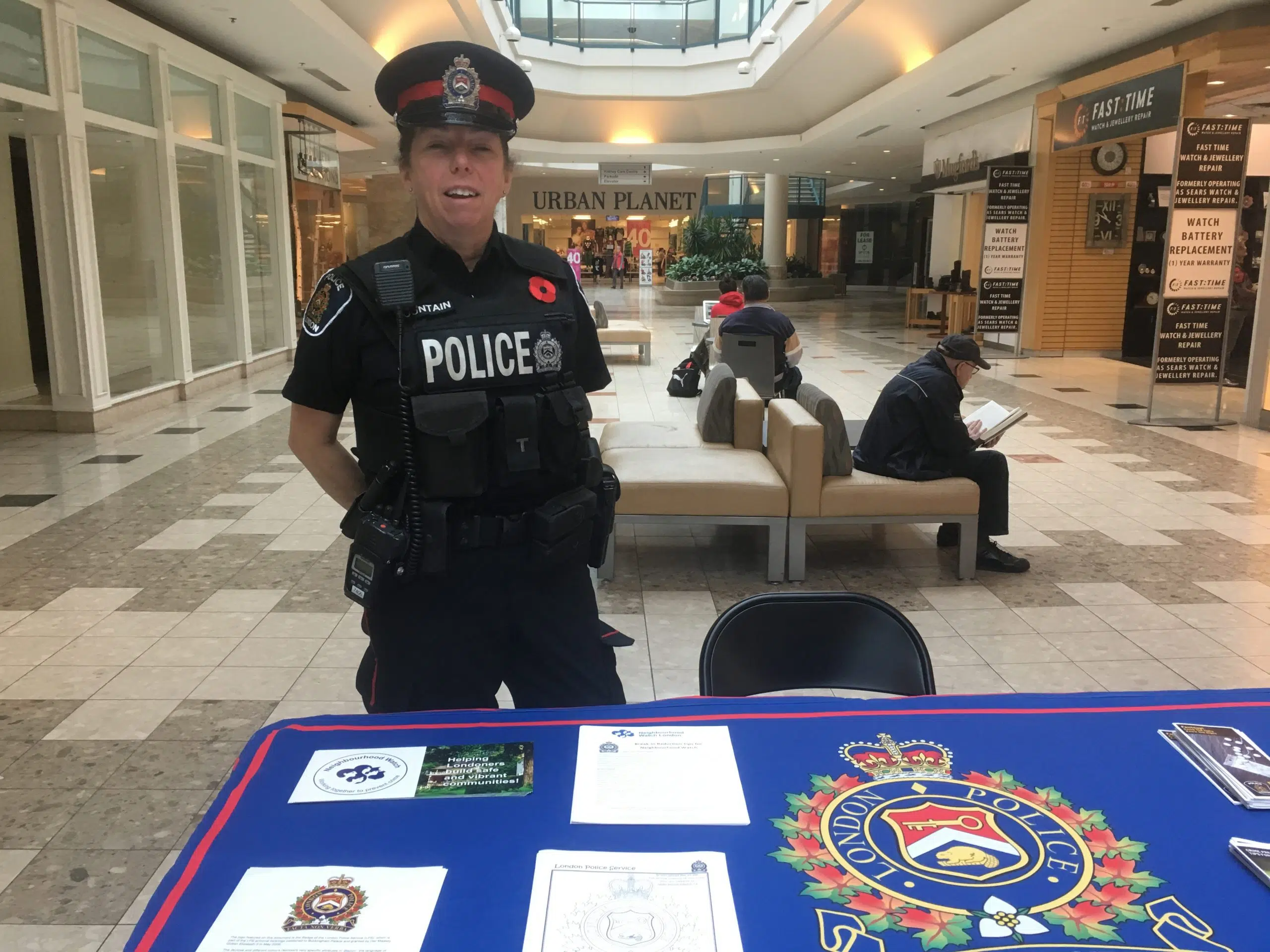 Ontario's province wide Crime Prevention Week is in full swing.
Crime Prevention Officer Kathy Fountin was at Westmount mall talking to the public. People of all ages were coming up to the booth and learning what this week is all about.
"When we are able to answer questions it will hopefully prevent them for being victims. My theory is the more people we can educate is one to prevent things like fraud."
Officer Fountin explained why this week is so important for the public. Officers are hoping to connect to the community on a personal level.
"My partner and I are trying to educate people on trying to prevent crime."
Officer Fountin said while showing off all of the different hand outs that are available.
 Many people walking by stopped to ask questions and learn more about what was being shown.
Officer Fountin had children, parents and many others coming up to the table.
A huge part of what Officer Fountin was educating the public about was scamming. She brought how someone may be embarrassed or had no idea how to go about it.
There are many instances where a large amount of money is stolen. This one on one with an officer will help the public learn how to protect themselves from things like online scams and hackers.
There is also more information on things like how to protect your home, vehicles and many more.
Officers will be at Whiteoaks mall tomorrow and Cherryhill Village mall tomorrow.
The London Police Service is urging people to get out and get educated.