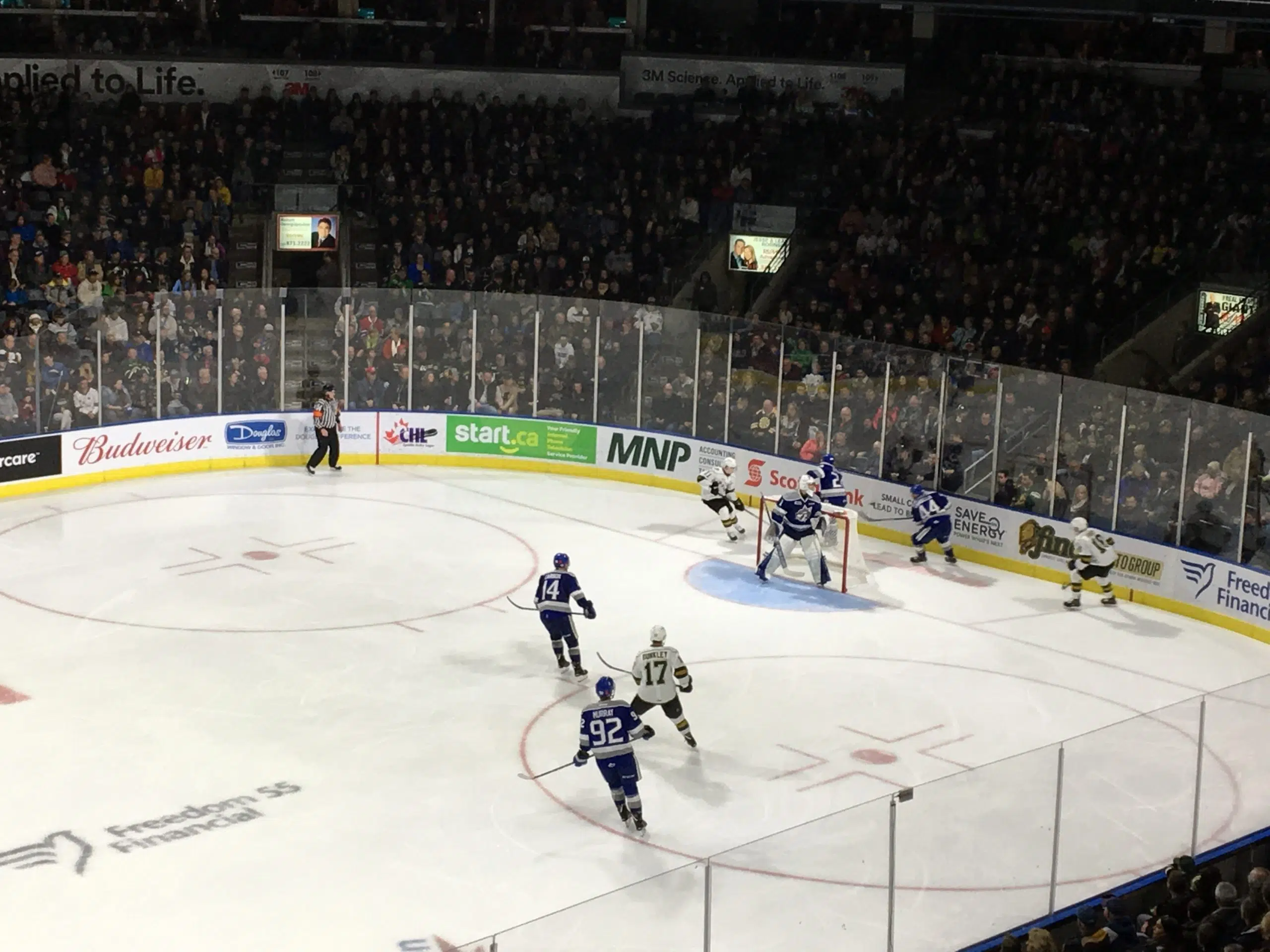 The London Knights and Sudbury Wolves played a great game in front of the London crowd. The London Knights had the lead for the first 40 minutes of the game thanks to Connor McMichael's "Mac Attack" goal. The third period is where things picked up. Less than a minute into the third, Knights defencemen William Lochead drops the mitts with Sudbury Wolves right winger Drake Pilon.
The fight did not give anyone momentum, but that's when the fans were in for a treat. After some great back and forth hockey the Knights along with goaltender Joseph Raaymakers were holding down the fort. With under 5 minutes to go in regulation the Wolves finally break Raaymakers shutout performance and the game was all tied up at a goal a piece, so to Overtime we go.
Overtime was fast pace and the Knights were all over the Wolves. The Knights had plenty of chances to put the Wolves away, their best chance was with 22 seconds left on the clock when Knights forward Liam Foudy was awarded a penalty shot after taking a slash to the hands. He would go on to miss, and overtime solved nothing… To the Shootout we go.
Antonio Stranges was the lone scorer in a recent shootout win over the Owen-Sound Attack, so it would only make sense for head coach Dale Hunter to let him shoot first.
He did not disappoint, the first two shooters for the Wolves were not successful in their attempts. The London Knights sent out Evan Bouchard and Alex Fromenton and both did not succeed. Down to the Wolves third shooter, Joseph Raaymakers was looking to close out the game.
The final score was 2-1. The London Knights will look to build off this win and bring the same level of intensity this Sunday when they take on the Kitchener Rangers for a Remembrance Day afternoon game.