This year marked the 100th anniversary of the first world war armistice. Communities in the area took time to have their own ceremonies to mark the day.
Central high school tasked its students with creating a display of poppies in front of the school. Each one representing a student from the school who was killed serving overseas. The cluster of a couple dozen poppies line the walkway up to the school. The staff hoped that getting the students involved in a project like this would bring home the realness of what the students at the time faced.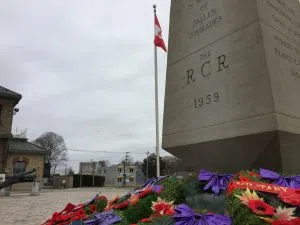 The barracks at Wolseley holds its own ceremony to  reflect on its war dead and invites the public and families of past and present soldiers to take part. The event is tailored towards the soldiers of the area and because of its small size is much more intimate setting. Many of the soldiers who participate in this ceremony have been overseas and have been apart of war or conflicts that have claimed lives of people they knew.
The St. Thomas Memorial.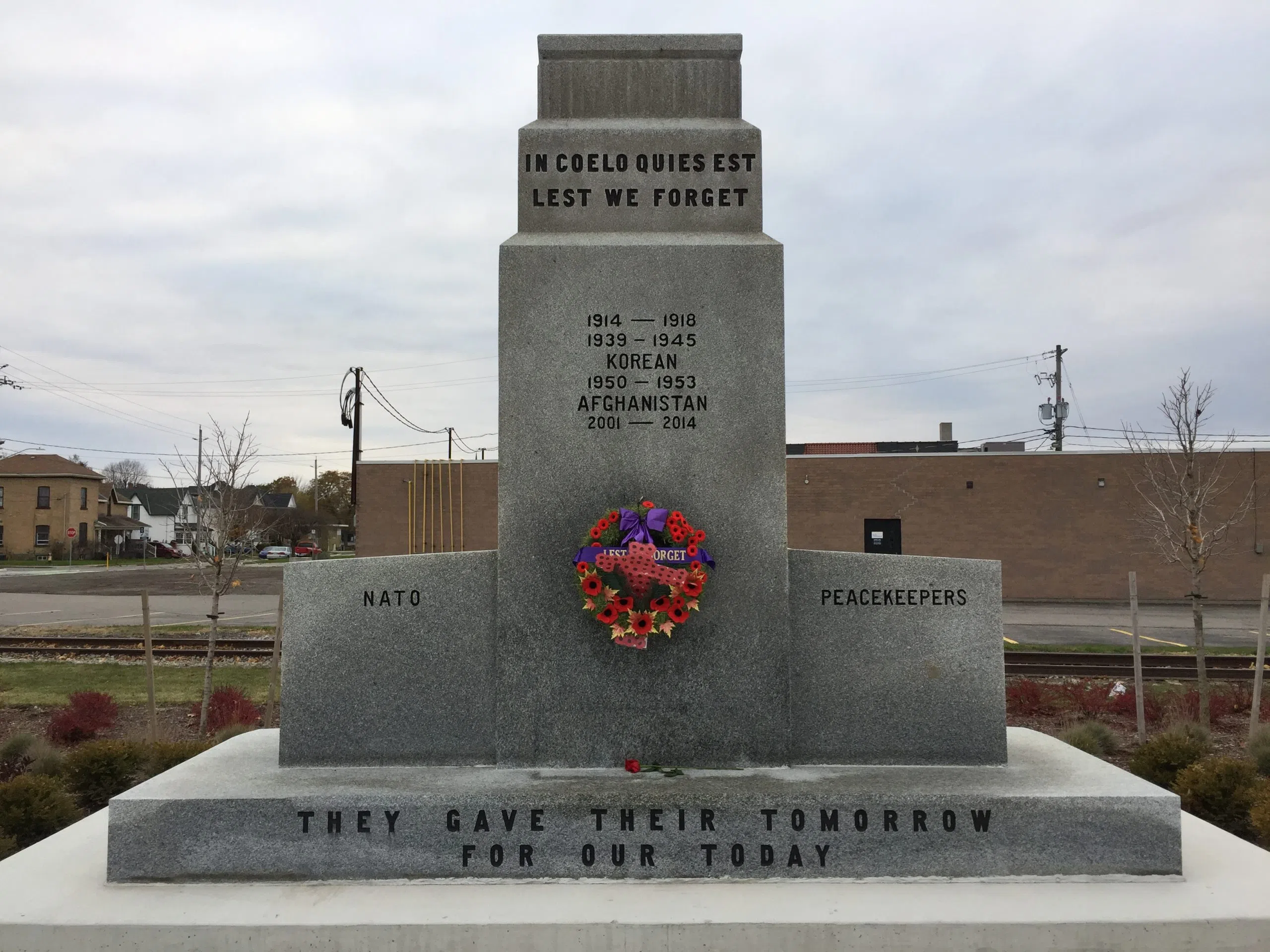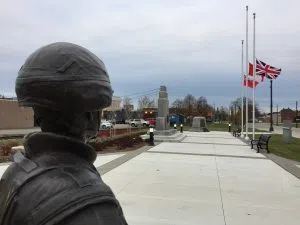 The memorial is dedicated to all of the wars and conflicts Canadian troops have died in. It prominently features two major conflicts, the first world war and the ongoing war in Afghanistan. The site is nestled quietly between the old rail lines and the downtown strip. St. Thomas garrison's its own regiment of combat engineers, so for those who have connections to the military the site really hits home.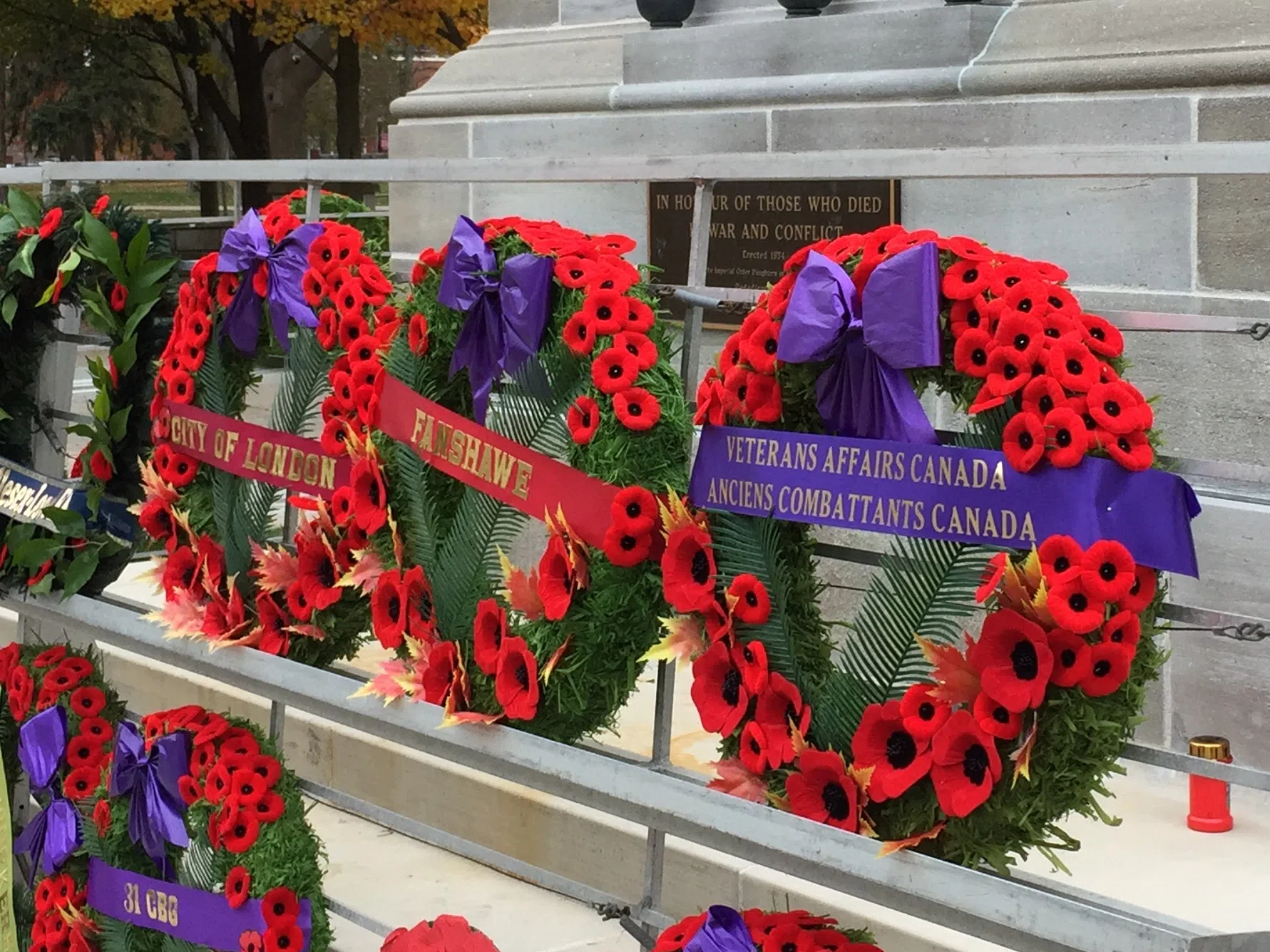 London of course has a large cenotaph which site at the south east corner of 
Victoria park before city hall. The site was created by the Imperial Order of the Daughters of the Empire to first commemorate the first world war and was successively rededicated for every major conflict Canada participated in.
For many Londoners this central point is touch stone for reflection during the day, and a learning tool for the next generation.