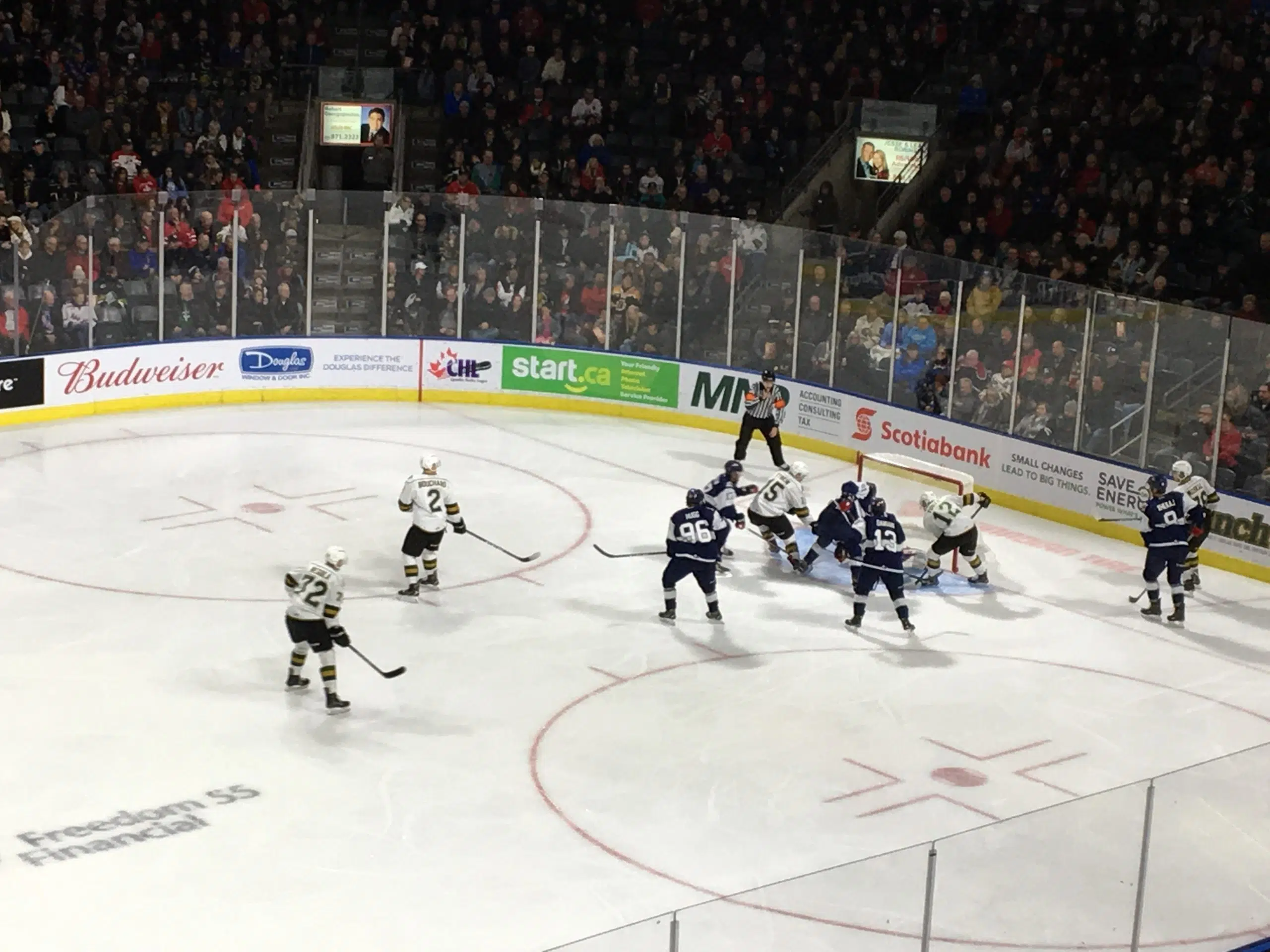 The London Knights came out victorious against the Kitchener Rangers with a final score of 5-1. Prior to puck drop the Knights held a ceremony to honour those who made the ultimate sacrifice for our freedom in World War I and World War II.
To close off the ceremony, the London Knights lined up along the red carpet to shake the hands of those who served for our country.
Then it was game time… The London Knights had previously shutout the Rangers 3-0 in their last meeting, and for most of the game it seemed like another shutout was a possibility. The Knights jumped out to an early 1-0 lead thanks to a weird bounce off of Connor McMichael's foot. Minutes later defensemen Alec Regula and Evan Bouchard worked their magic and made a beautiful tic-tac-toe play to Alex Turko who put in his first of the season.
"Yeah Bouchard gave me a nice gift and I put it in for my first one of the season, it felt good and hopefully I can start putting pucks in more consistently."
-Alex Turko
The Knights were now up 4-0 with limited time left in the third, but Kitchener would slide one passed Jordan Kooy to break his shutout. Kooy finished the game with 25 saves on 26 shots. The Knights defense has played a key role in their recent hot streak, and they will have to be sharp this Friday when they take on a tougher task, the Peterborough Pete's.
"They have a few slick forwards on their team and were going to have to make sure we shut them down." Said Detroit Red Wings prospect Alec Regula. He went on to add that they should be fine if they stick to their systems and keep playing the way they are playing.
The Knights won't have any games until Friday November 17, they'll face the Pete's to kick start a weekend full of hockey. They will have back to back to back games, they get the Pete's on Friday the 17th, then they go on a two game road trip to face the Guelph Storm and the Erie Otters.