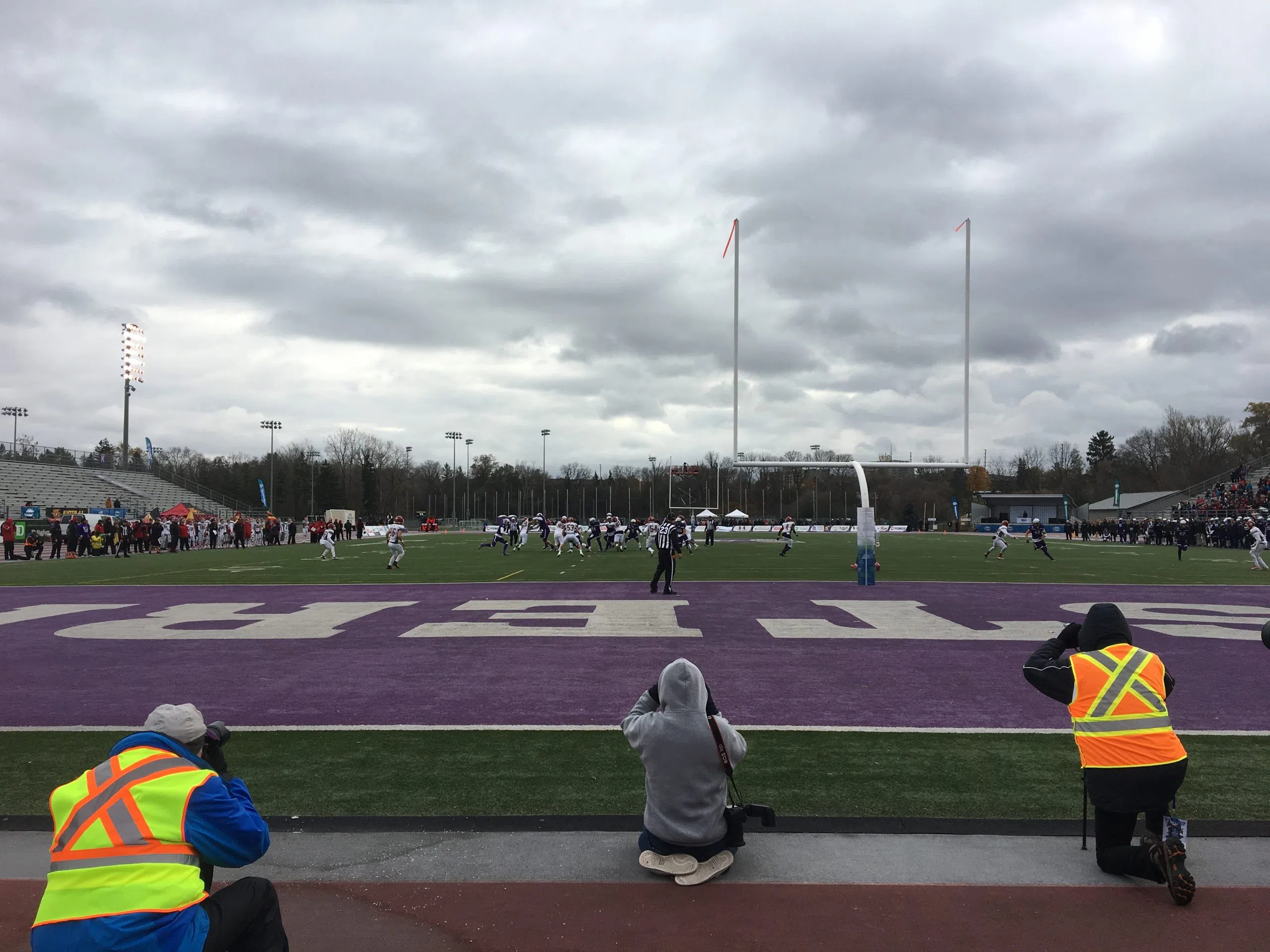 The Western Mustangs are back on top for the second year in a  row. The Mustangs captured the Yates Cup yesterday with a 63-14 win over the Guelph Gryphons. The cold weather couldn't slow down the Mustangs hot offence, who led 39-7 at the half. Western used mostly their second string players in the second half, and still managed to pull away even more.
"Its feels good to be champions again," says running back Alex Taylor, who had 40 receiving yards and rushed for 29. "In my opinion we've been on top for a while, we're a confident group and we earned this."
The Mustangs extended their undefeated streak to 10-0 after the win, but they won't let that inflate their egos too much.
"Our approach has always been taking things one week at a time, we don't like to make assumptions," says Taylor. "Any team that we face from here on out deserves to be there, and we can't afford to take any team lightly."
Western will face the Saskatchewan Huskies in the Mitchell Bowl on November 17th, which will take place at TD Stadium.