Raising a child isn't easy, let alone being a single parent and doing everything on your own. There are many support groups in London for single parents, but none quite like S.W.I.M.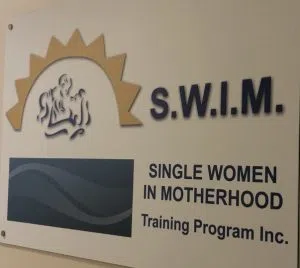 "They're all on the same page, they all have something in common. That one common denominator is that they're single moms. They've been to other groups and when they hear other women talk about their husband this their husband that, they just feel out of place. So, it's nice to have that sisterhood."
-Ann Marie, Chair and founder of Single Women in Motherhood
Single mothers can find peace of mind at S.W.I.M. There's a variety of programs for both women and their children. But S.W.I.M also does a variety of fundraising and initiatives within the community in order to provide their services and continue to support single moms.
WATCH: More from Ann Marie on S.W.I.M
This year marks the 3rd annual London's Got Talent, just one of the initiatives S.W.I.M puts on. Ann Marie tells us more about the November 16th event.
"It's an event that helps us to showcase our single moms because we present our smart scholarship- strong moms achieve and remarkable triumph that night. We pick one mother or sometimes two or three and give them a scholarship to help them be successful on their journey through post secondary school."
Nicole Thompson is a previous recipient of the scholarship and she now attends Fanshawe College for Nutrition and Food Service Management. It's always a juggling act being a single mom, says Thompson and she's grateful that she found S.W.I.M.
"They were pretty much my saving grace because if it wasn't for them, I have no idea where I would have ended up. I felt like my mental health was deteriorating so quickly. I needed a fix and none of the other resources were able to do that except for Single Women in Motherhood."
Thompson also says to other single parents like her, you have to be kind to yourself and it's okay to remind yourself that you're doing your best. There is help out there and resources for single parents in London, like S.W.I.M. It's a matter of knowing what you need as a parent and what's best for your child. More information for single mothers can be found at SWIM's website.