November is Adoption Awareness Month, around the world.  From large to small corporations, communities, families, and adoption agencies, many people are putting in an effort to spread awareness about ways to offer children a second chance at the life they deserve.
In London, the Children's Aid Society (CAS) offers that second chance for infants, toddlers, children, teens, and young adults.  Neena Enright, a social worker at CAS says that despite the negativity and stigma around the CAS that their goal is to help families over come what it is they are going through, whether it be with counselling or family treatment.  "We do everything we can to keep families together, and if that is not an option our first priority is having the children fostered by someone they know and trust preferably a biological family member," adds Enright.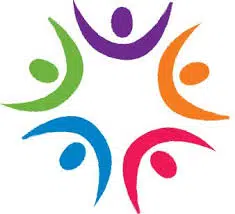 London native Haley Majocha shared her adoption story saying that the CAS was nothing but a positive experience and they did everything they could to keep her family together and made it a priority to keep her and her younger sister together.   "It just got to the point where my mom wasn't getting any better so action had to be taken," says Majocha.
Haley and little sister Lexie went through the Children's Aid Society after being apprehended from their mother 12 years ago. They then went to live with their aunt for two years, while waiting for their mother to get clean,  Two and a half years later, Haley and Lexie met their forever parents.
"When we met our parents they weren't even looking to adopt, they were interesting in fostering like that had before but we really clicked with them, and hung out with them a couple of times, and then we just knew so we moved in pretty quickly.   We have been adopted for 10 years now," says Majocha.
If you are interested in giving a child a second chance at living the life they deserve to go the CAS website at https://www.caslondon.on.ca/ for more information.