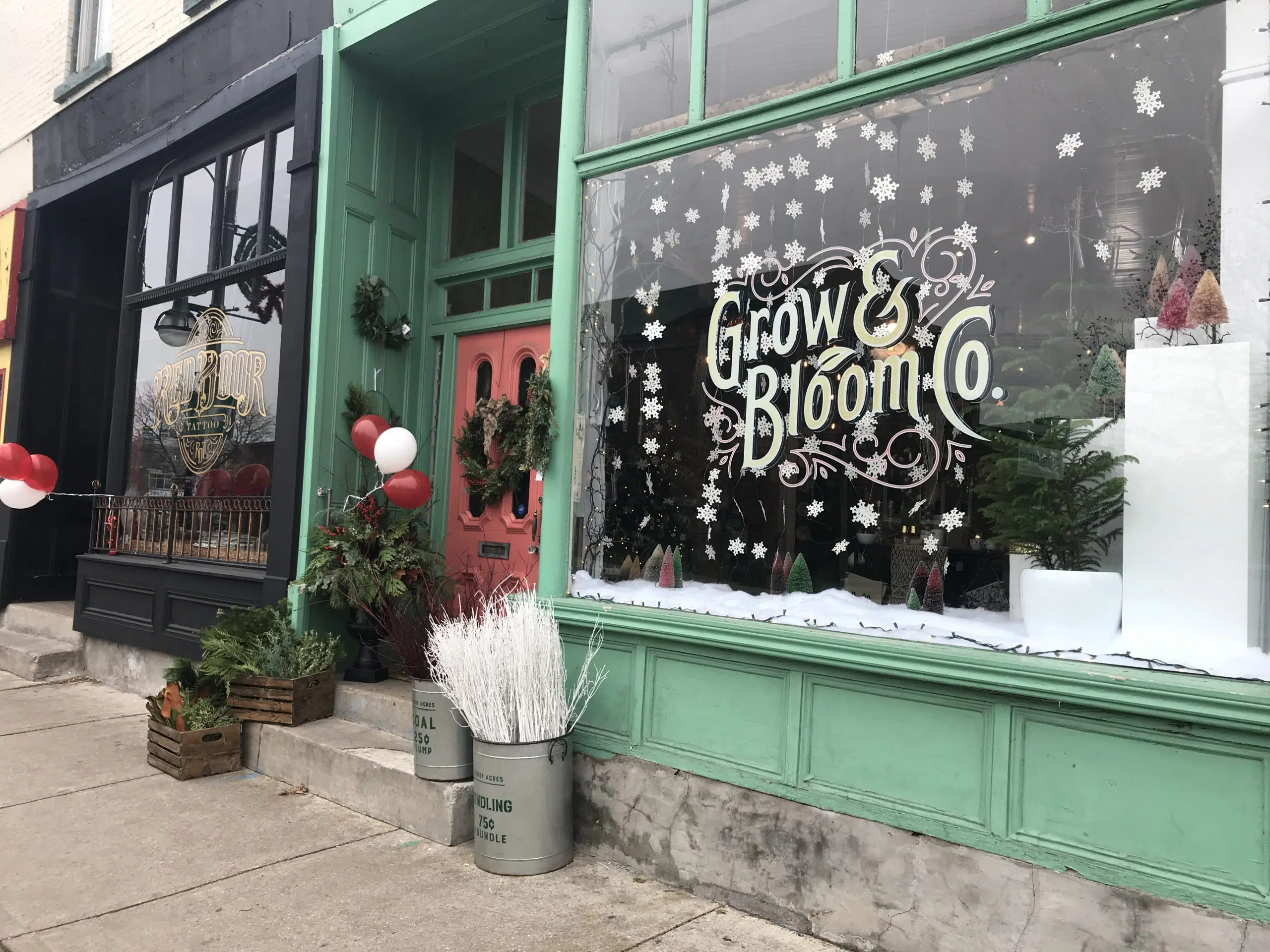 London's Richmond Row was quite a bit busier than your average day on Thursday.  The downtown core held a Richmond Row Holiday Market that more than 20 shops participated in.  Although it is only just two weeks into November the downtown strip was decked out in Christmas ornaments and in holiday spirit.  From extended hours, to special promotions small local businesses, were a little more busy than usual today.
Thursday marked the grand opening for Needs/Wants Boutique and Londoners definitely wanted to get in and check it out, as you could barely take two steps without nudging up against  someone.  Sales associate Karina Schnurr shares that Needs/Wants didn't really know what to expect today but are overwhelmed by the crowds that kept coming in the door.
"As the holidays approach we really hope that we continue to stay busy.  We also launched our online website so that will be an easier way for customers to stay connected and keep shopping as it gets more and more snowy outside," adds Schnurr.
In honour of November being Women Abuse Prevention Month, Needs/Wants will be donating a portion of sales from their grand opening to ANOVA, a service that provides safe places, support, and other resources for adults and children affected by abuse and sexual assault.
Hangar9, Brown & Dickson, Smooth Wax Bar, and Haven's Creamery are just some of the local businesses that joined Needs/Wants in the holiday market and also saw lots of holiday shoppers in their door this morning.
#ExperienceRichmondRow until 9pm Thursday, and continue to support local businesses this holiday season.