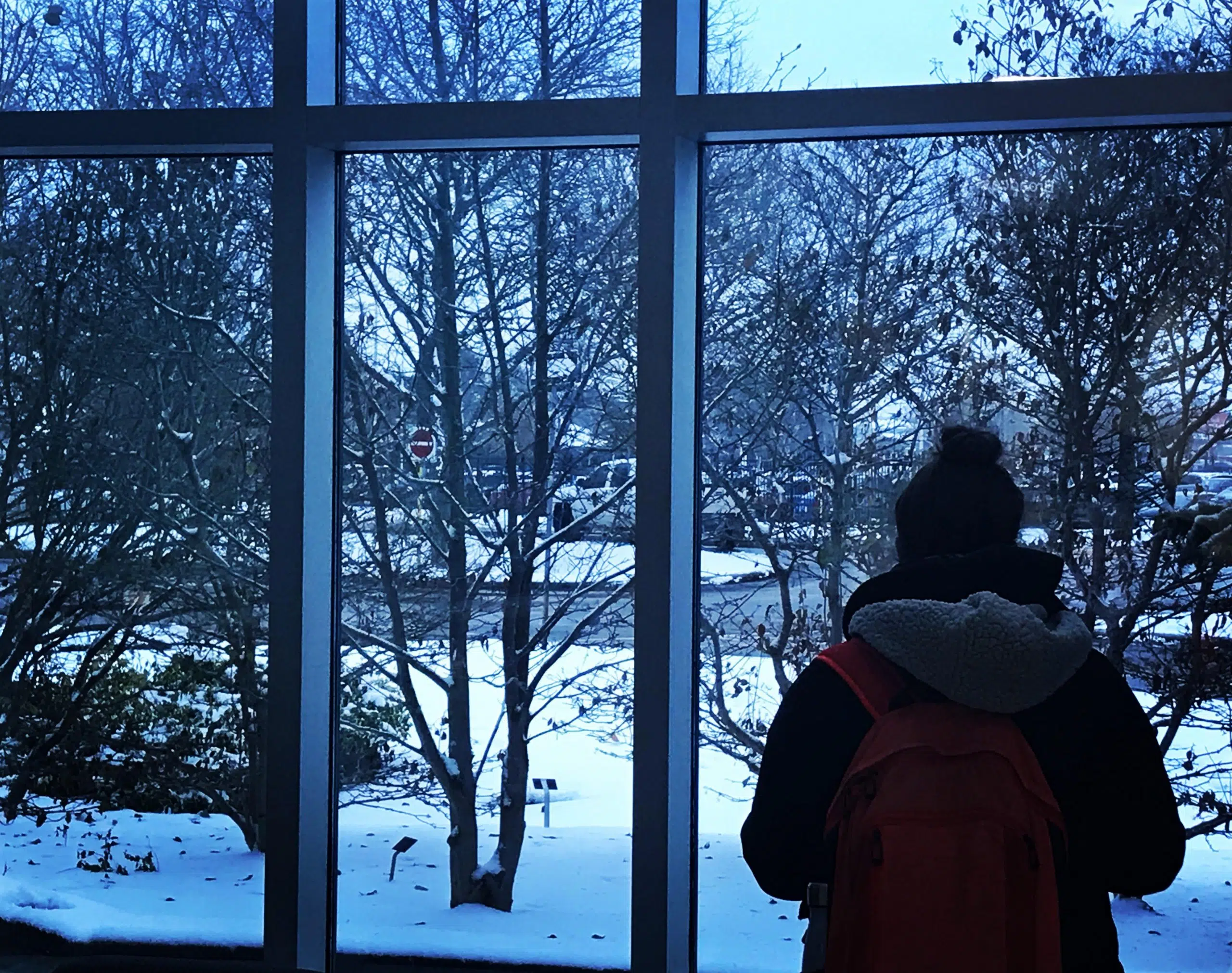 Cold weather in Canada is already tough for Canadians. Imagine for international students who have never experienced it before.
It is true that you will need different kinds of thicknesses when it comes to clothing and staying comfortable and warm all season. Some extra layers also may be welcome, if you don't invest in a good material of a coat.
That's what the student Flavia Glycerio – from a tropical country -, says that she has been doing these days in London.
"I'm feeling so cold right now, with just -1 or -2. People keep saying that it will get worse than that, and I'm scared, but also prepared."
Usually, Canadian students prefer to dress casually and, indeed, for most occasions, even with cold weather.
However, international students that come from countries like China, which has seen some parts be very cold when faced with fall and winter in Canada, they – literally – feel the difference.
Nina Xu and Harry Xu, are from there. And they agree with one thing, facing low temperatures is not as fun as it looks.
"This will be my second winter here. And I can definitely say that I really prefer the summer."
But, for Harry winter is not as bad as people say.
"I have a good coat, and every morning I have a good cup of coffee, they will make me warm for a while."
In Northern Ontario, it can get as cold as –50˚C, but the winters in London, accordingly to Environment Canada, are much milder.
The temperature usually doesn't go below –20°C and the average winter temperature is only –4.6˚C.
So, if you are an international student and may be passing through this experience with the winter for the first time, don't worry, it will take just five months.
While the spring is not here, enjoy your first time seeing the snow, but do not forget your boots.