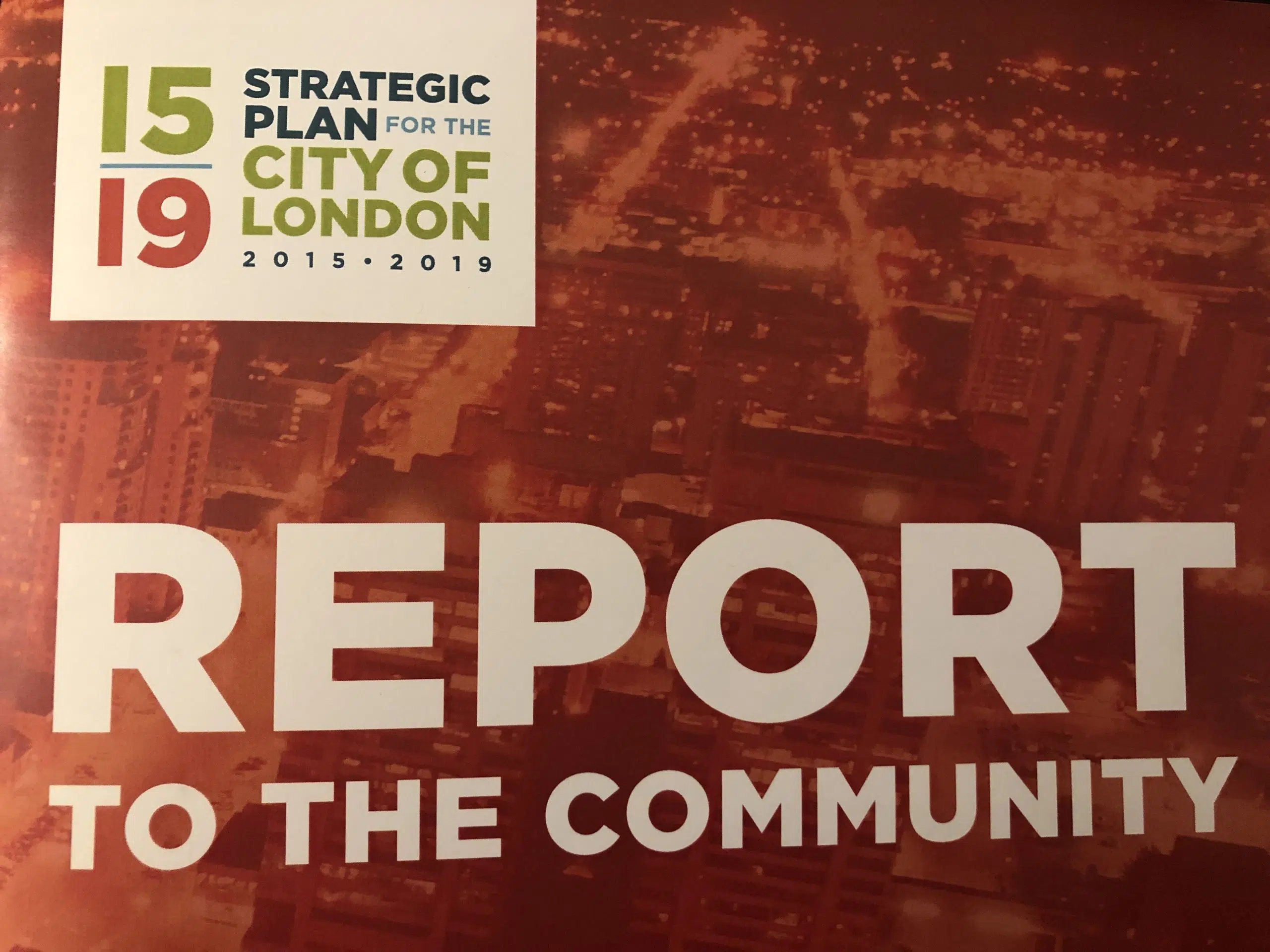 Mayor Matt Brown praised the outgoing council for the progress on 97.4 per cent of the city's goals which were outlined in the 2015-2019 strategic plan.
In 2015, the council, made up of 11 new faces, developed a strategic plan with over 1,000 goals to be completed, or to be on task, by the end of their four-year term. The plan was also implemented along side the multi-year budget. Councillor Stephen Turner says at the time, the plan seemed "overwhelming."
As of this month, 655 projects have been completed, while 344 remain on task to be finished by the end of the year. The remaining 25 are on caution, meaning they may not be completed by the end of the year. One of these initiatives includes the opening of a youth emergency shelter.
However, for city politicians, 97.4 per cent is a big accomplishment. "This is a significant amount of work. The real take away here is that local government matters," said Mayor Matt Brown.
Councillor Harold Usher added that besides the amount of work council has put into accomplishing these goals, it is the way they have done it that makes him proud. "We accomplished a great deal and part of that is because we have compassion for our residents," he added.
Strategic plan impact highlights
$3.2 billion in construction permits
351 kilometres of roadway lane reconstruction
35 kilometres of sidewalk built
481 lower serious injuries or fatality collisions
4,659 jobs created through attraction and expansion
101 per cent increase in trees planted in city boulevards
Despite the success of conducting this plan and issuing this type of report, Deputy Mayor Paul Hubert says quantitative measures are only half the story.
"The real story is the qualitative impact that we have on people's lives in the community. Behind every metric, behind every number, there's a personal impact that has happened for someone and they'll never be able to draw the line from that number to that initiative…I think that's what we should be proud of," he added.
Overall, city staff said the strategic plan allowed the city to set clear goals.
Mayor Matt Brown hopes the incoming council continues to move the community forward. "You've created a great starting point for next term in council," Brown told council.
The incoming council will be sworn in Dec. 3 and they will set up the priorities for the 2019-2023 strategic plan.