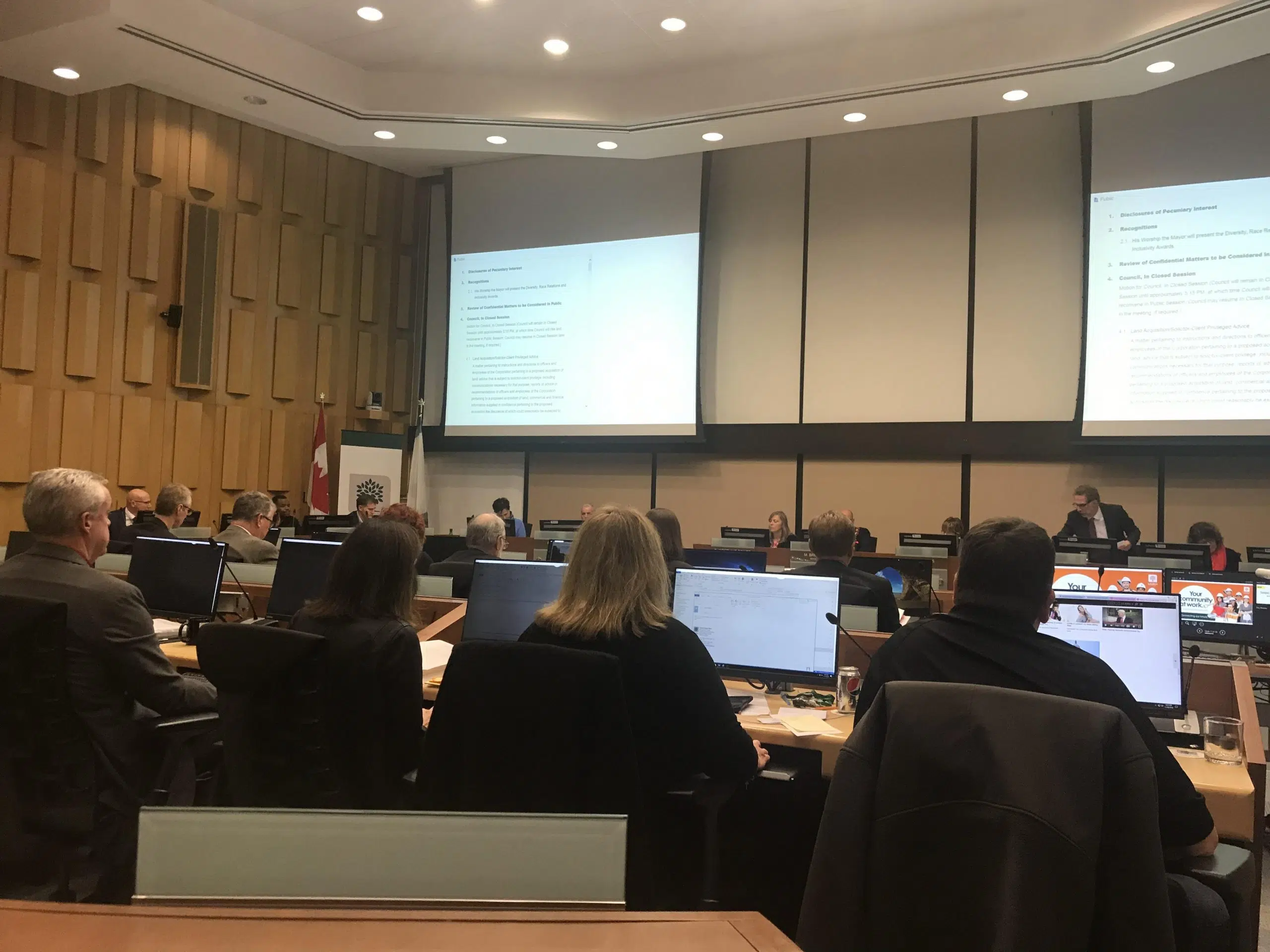 Last night saw emotional goodbyes from the outgoing city staff of the 2014-2018 term. After the diversity awards presented at the beginning of the meeting and approval of many development projects, outgoing Mayor Matt Brown allowed councillors ending their terms to say their final goodbyes.
The process began with Deputy Mayor Paul Hubert speaking on behalf of Ward 10 Councillor Virginia Ridley who was away on council business. Hubert read that Ridley is "excited for the next chapter for me, my family, and our city" before addressing council about his own departure. Hubert held emotion in his voice as he addressed his fellow councillors and the London citizens.
Hubert ends his 12 years on council with a statement that says otherwise, "I'm not done. I don't believe in retirement, only next chapters"

— Megan King (@MeganKingNews) November 21, 2018
This statement was met by applause before Councillor Harold Usher took the floor. Usher spent a quarter of his life on city council and reflects happily on the memories. When speaking on his constituents Usher says, "I'm not going to be humble, they love me." Usher believes "servicing humanity is the best career in life."
Councillor Tanya Park and Councillor Zaifman give their thanks to the city before outgoing Mayor Matt Brown closes the meeting with his final remarks. Brown spoke of hope for the future of London and thanked all city staff members for their service. The meeting ended with a hug for Brown from Deputy Mayor Paul Hubert as Brown received his gavel as a souvenir.
The new council will be sworn in during a ceremony at the London convention centre on Monday, December 3.