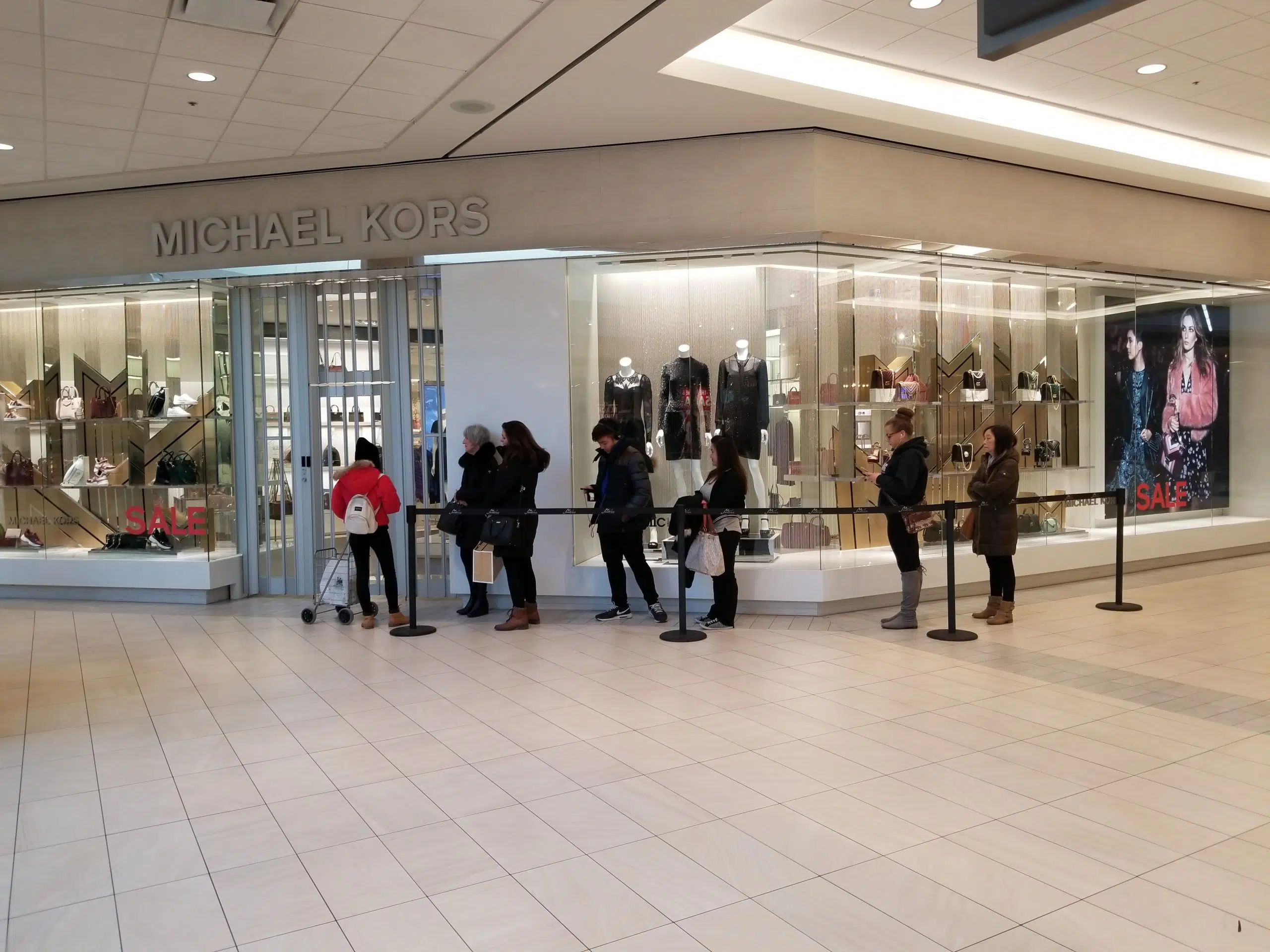 With videos of massive crowds rushing into stores for anything from TVs to toasters on sale. However, Canadian shoppers may have decided the in-store chaos might just not be as worth it.
Masonville Place opened an hour earlier for the shopping day, but shoppers hit snooze for Black Friday. However, there were lines set up at stores like Lululemon, Pandora, and Michael Kors.
A group of Western students said that even though they didn't find the best deals in-store, Black Friday was a shopping tradition that they enjoyed waking up early for. After visiting a few stores, Julie said that she understands that stores use this day in hopes for increased traffic. Her friend Sarah noted:
"Shopping online is another option […] and you could probably save a lot more from doing that as well. Rather than coming into the store and having to get up early, you can do it from the comfort of your own home."
Even retail workers have noticed a shift in the crowds that came out to the mall on Black Friday. Jordan Heuvelmans is a retail worker who has been in the business for a few years and has worked Black Fridays before. She says that with this year's Black Friday, there's been a decline in the number of younger shoppers, while older shoppers made up most of the crowd for the early attendance.
An explanation for the difference between Canadian and American shoppers can be how America's Black Friday is known for taking place after the American Thanksgiving. Some shoppers also noted that deals may be better across the border and say they may consider shopping online.
The next shopping event will be Cyber Monday which is an online-exclusive sale that takes place on the Monday after Black Friday.