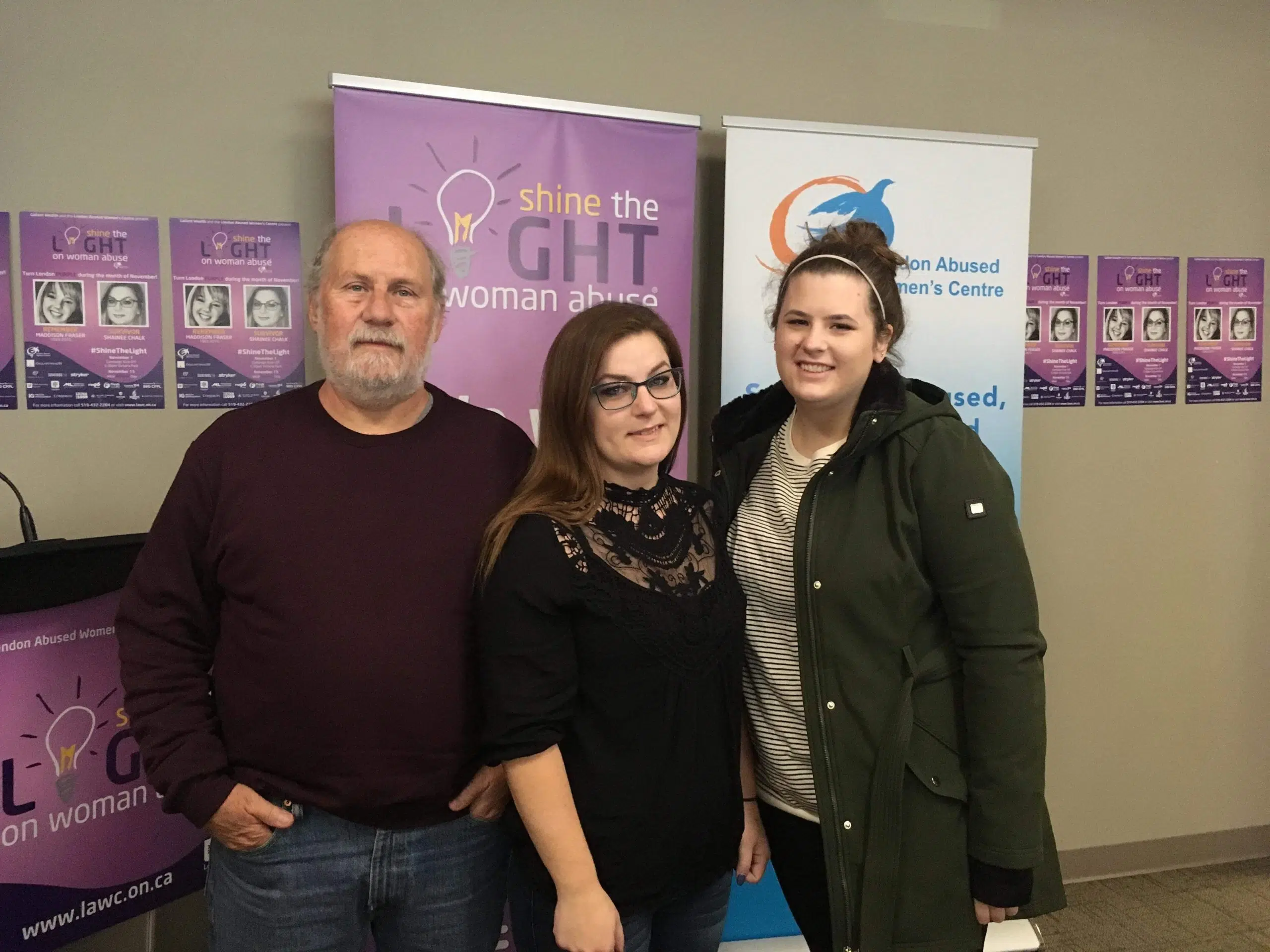 In it's annual honouring of survivors of sex abuse, this year's Shine The Light campaign is focusing on a woman who fell victim to revenge porn. Seeing that the Shine The Light campaign is nearing its end — it is important that honouree, Shainee Chalk's story is heard.
Chalk never thought that the intimate photos that she shared with her partners would end up surfacing on the web. In 2011, Chalk received Facebook messages about nude photos of her that had been posted to a revenge porn site.
"When I was receiving these messages the first thing I thought was 'it cannot be me, how does that happen'. I clicked the link that was sent to me and there were about seven pictures of me fully nude on these sites," said Chalk.
All of the photos were posted anonymously, making putting the blame on someone difficult.
"You could comment on these photos, my name was on these pictures, what town I was from, what school I went to, even my social media accounts were linked to them. Pretty much anyone who had Twitter or Facebook could contact me about these photos and they did — for months and months" commented Chalk.
After what felt like an excruciating amount of time, the photos were finally taken down. The owner of the revenge porn site had been caught and sent to jail, though Chalk's attackers were still out there.
"There was a good month or so where I absolutely hated my life and wanted to end my life. Because I did not know who was doing this or who to talk to about this. I felt completely alone and wanted to hide from everyone…I just continued to hide it inside of me for a long time," said Chalk.
Chalk's battle with her attackers still continues on today.
The photos of chalk re-circulated for eight more years, being constantly reposted by numerous ex's who collected them over time. Just this past April, more photos of Chalk, along with 40 other women's pictures resurfaced.
She said that she has contacted the police numerous amounts of times but always receives the response, "we are working on it" with nothing being done.
Now Chalk is speaking out at the campaign that aims to end women's abuse, to share her story and give other women a voice that she was never given.
"I have since taken down all of the photos on my own and have managed to help other women, from other countries, do the same. I have provided them with advice on what to do and how to take care of it. For a long time I did not know what to do or that this was even considered abuse, but now I know and want to speak out about it".
*Featured Image: Credit Shine The Light