Ivey Business School is a prestigious establishment that London is proud to have. It's' incredible building, esteemed staff, and high caliber students make it an attractive attribute to the city. Students have the chance to benefit big from attending Ivey but that does not come without a serious price tag.
Tuition alone for the Honors Business Administration (HBA) program is around 30-thousand dollars per year. That means that by the end of the two-year program, students are 60-thousand dollars in debt just from paying for their courses and ancillary fees. This cost, on top of purchasing business clothing, traveling, textbooks, etc., can really begin to add up.
The question then becomes: are the costs associated with Ivey worth it?
Scotty Hong is a student in his second year of the HBA program and has had to heavily rely on OSAP and other student loans. He says that paying the heavy tuition is "nothing to laugh about" but he thinks it will all be worth it.
"I like to look at this as an investment; I invest big money now and reap the benefits later. Essentially my return on investment is amazing"
Hong has yet to even graduate and has received a full-time offer at Price Waterhouse Cooper (PWC) as a financial consultant. The average starting salary is over double what his tuition payment is per year, and he says by living at home for a year or two, he will have made back his "investment."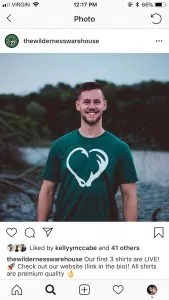 Andrew Norrie is a recent Ivey graduate who is now a business owner. He created and outdoor apparel company called The Wilderness Warehouse and a real estate company that are both thriving. He completely attributes his success to Ivey and says without he doesn't know where he would be now.
"I absolutely believe the costs we pay in Ivey are worth it because they teach you something money can't buy; how to run a business" 
He says that regardless of the field you want to enter into, Ivey preps you in every way possible. Alina Zabalovski is another student who agrees with Norrie. She says that there are countless ways you see where your money goes.
"We have chairs that are a thousand dollars each, our professors are incredibly knowledgeable, we have amazing study rooms, and our networking circle is priceless." Ivey students have access to a career portal online that is full of alumni looking to hire students. When students see these job postings they can apply through the portal and it will be sent directly through Ivey. Alina says being hired at Johnson&Johnson was largely because of this career portal and the Ivey name.
"I honestly don't think I would've gotten this job if I wasn't in Ivey because I have access to networking that thousands of other people don't. I think the Ivey name is one that impresses employers" 
It seems that students and graduates are thrilled with their decision. This may not be the case with every Ivey student, but finding success stories is not difficult. The consensus seems to be that students are happy to pay big now and make it big later.