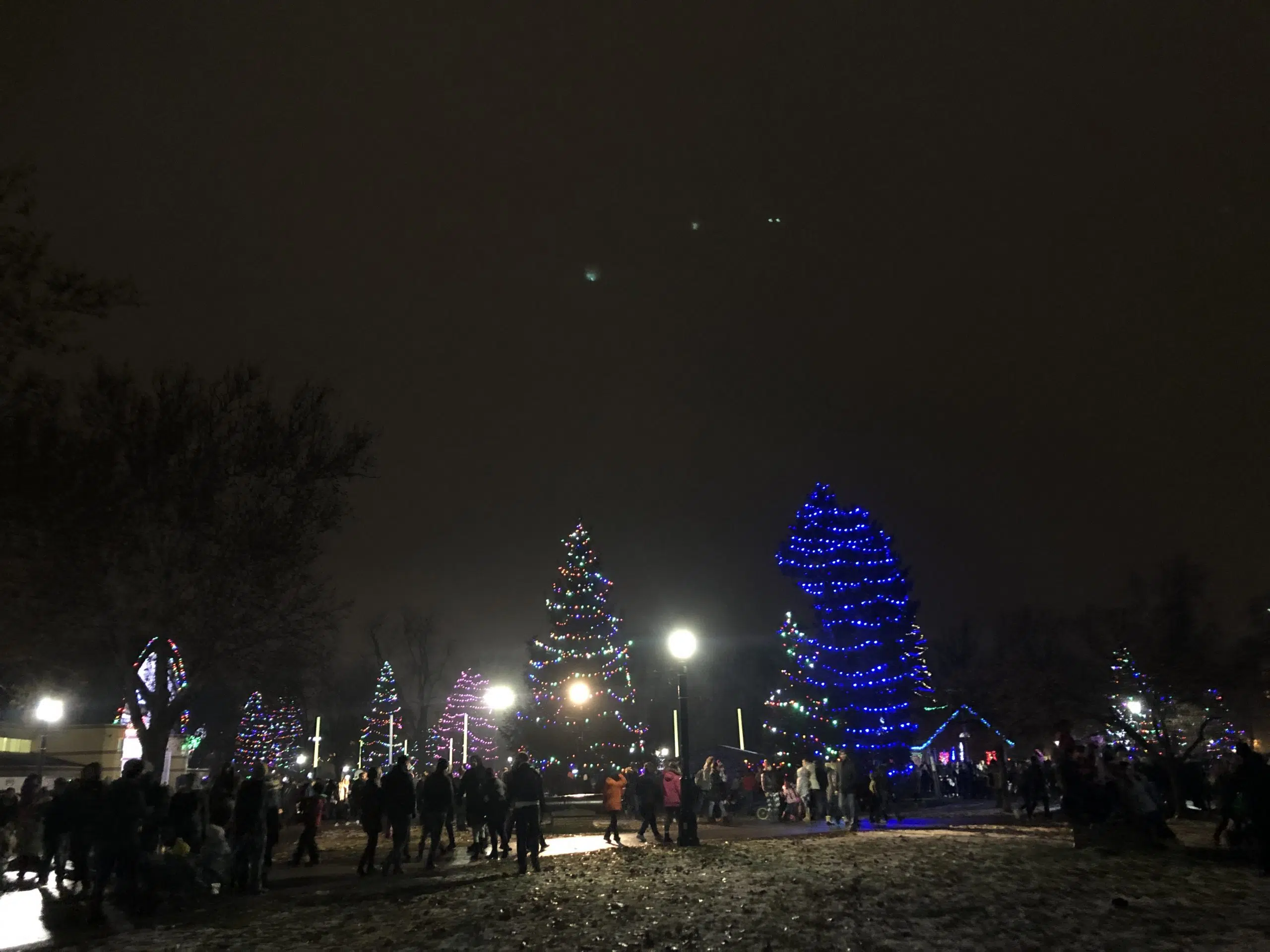 A night of laughter, love, and lights.
Victoria Park turned into a winter wonderland as trees lit up in an array of colours during Lighting of the Lights.
Many Londoners gathered at the downtown core to celebrate the beginning of the holiday season, for some it's tradition.
Susan Steenson was in attendance with her two young children, Addison and Liam.
Liam is a big fan of the night.
"We really like coming out here. It's very fun, very traditional… we've done this about three or four times."
Steenson intends on keeping up with that tradition.
"We've come a few times over the last few years, the weather does play a part in it, so I was happy that it was not too wet tonight and we were excited to come again."
She enjoys that night showcases the community-spirit of London.
"It's nice to show anyone who's new to the city that this a place where we gather every year to wish each other Merry Christmas, Happy Hanukkah, or whatever you may celebrate… everyone is here to wish each other joy and spread cheer at this time of year."
The night began with musical performances from local talent blasting through the park, with children running around and furry friends abundant.
Maureen Whiting happily took in the scene as she held onto a stroller.
"We're here to bring my granddaughter to see the lights! It's her first time…. She's nine-months."
Whiting says she enjoys walking through Victoria Park in the evening, especially when the lights are up.
When visitors walk through Victoria Park, they'll be met with a spectacle of twinkling colours.
Some of the trees they'll see have a special meaning behind their lights. Here are a few to keep your eyes out for:
Red Lights – Sponsored by Regional HIV/AIDS Connection
Blue Lights – Donated by the supporters of the Make-A-Wish Foundation of SW Ontario
White Lights (also called the 'Angel Tree')– Honours children who have died, on behalf of Bereaved Families of Ontario SW Region






The lights will be on at Victoria Park every night from 5:30pm – 11:00pm until December 31st. You can check out times to view the park from the City Hall Promenade Deck here.