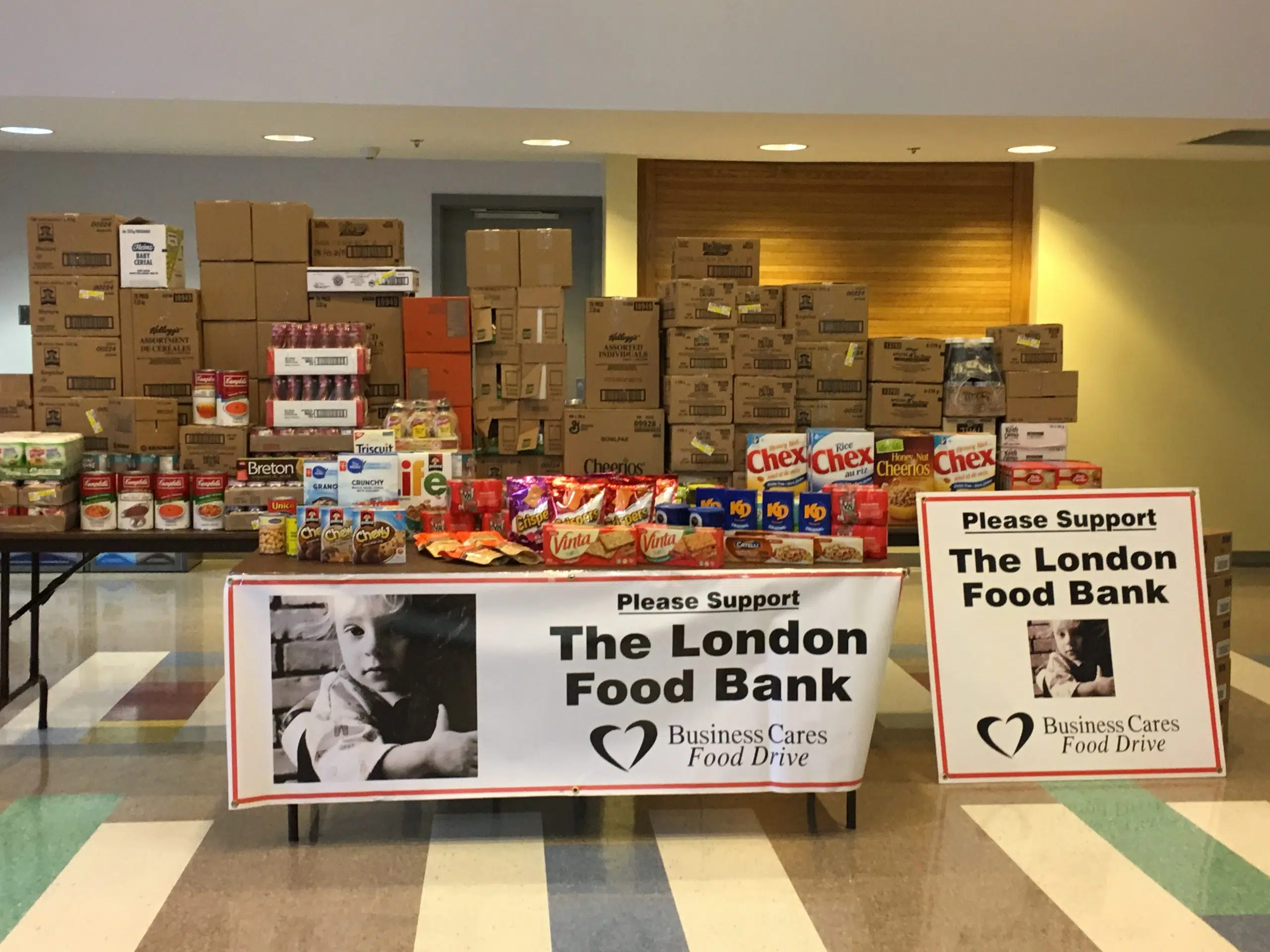 The Business Cares food drive kicked off this morning, looking to raise more than 435,000 lbs of donated food for the London Food Bank. The three-week campaign encourages local businesses to donate food to the London food bank.
The announcement at London Hall was followed by a performance by the cast of Prom Queen the Musical. The Grand Theatre is one of the main contributors to the campaign, collecting donations during its run of A Christmas Carol from December 5 to December 23.
This year the chair, Wayne Dunn, put an emphasis on the donations of nutritional foods.
"Not everyone is coming on a regular basis." Said Dunn. "People really use it as a last resort. And what we found at the food bank over the years, is as much as everything that has been donated is great but, a donation of an item full of sugar doesn't help someone in need."
He adds "Donations of canned fruits, tuna, peanut butter, low sugar cereal and more can make a difference."
This weekend also marks the big Grocery Store Weekend, with 24 stores in the London area collecting food donations and money. Over 500 volunteers will be helping with food donations and monetary donations.
The Business Cares food bank drive wraps up on December 21 with a weighing of donations. Fanshawe students can donate in the FSU building outside of Oasis starting December 4.