The team of STEAM Centre all had a vision to create a place to push the creativity of human beings. They put their minds together about two months ago and started up the centre by a generous donation from the Government of Ontario and the Estate of Dorothy Fay Palmer.
Today, STEAM is standing in St. Thomas to educate and empower learners through futuristic technology. STEAM stands for science, technology, engineering, art, and math but, Fred Cahill, director of education believes it's more than that.
"It's about combining the five term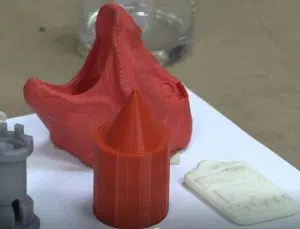 s to find creative projects where we let the students have their imaginations run wild."
The opportunities for first hand experience with the latest technology is at learners' fingertips. Workshops are held monthly to learn about the future of technology.
"I teach all sorts of things but it's always about the creativity within it. You could do anything from making a popsicle stick catapult to carving out a foam head. It's very broad. We use our incredible makerspace tools. So, we have 3D printers, and we have the laser cutter."
Whatever age you are, Cahill thinks creativity is something that everyone should be keeping up with in their daily life.
"It's incredibly important. In fact, it's important at any point. As human beings, one of the key things we have is our ability to make and it's fundamental to being human I believe," said Cahill
Using the technology provided by STEAM and having the ability to create is a luxury to test out the waters, get used to the equipment, and see what succeeds and what fails.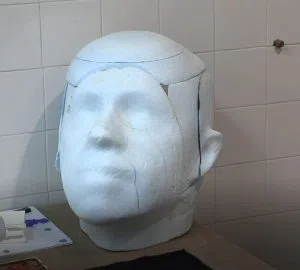 "It really gives you the chance to play, see if something succeeds, and discover through success or failure. That is really important."
When people are done after a day at STEAM, Cahill hopes people get the full and true experience of advanced technology.
"This isn't the future, this is right now. There's never been a better time to have an idea and create it in the real world. The world is full of wonder. If they can capture those things while they're here, that is the main goal."
STEAM Centre has been open for two years now and has had more than 5000 students come through their workshop. You can find more about STEAM on their website.