An uneducated society creates grey areas for sexual violence.


What is sexual assault?
• Inappropriate sexual comments.
• Unwanted touching (groping, rape, non-consensual sexual contact).
Who's affected?
1 in 3 
women are affected by sexual assault
1 in 6 
men are affected by sexual assault


Facts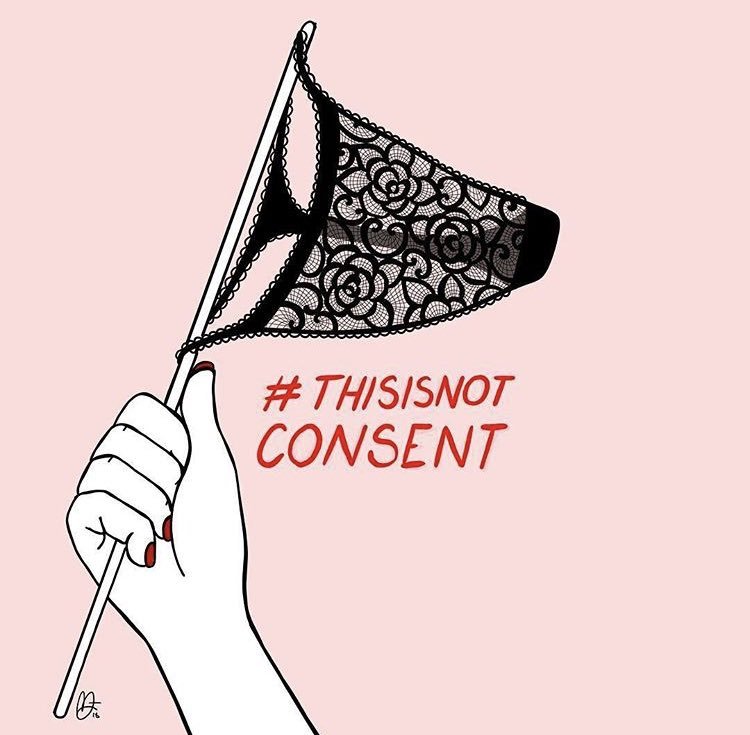 – Clothes are not consent.
A international movement recently sparked the internet using the hashtag #ThisIsNotConsent. The Irish rape trial acquitted a 27 year-old man of raping a 17 year-old because the underwear she wore. Using the thong as evidence was considered victim blaming,  sparking the movement.
– Uninvited touching and comments are considered sexual harassment.
Groping regardless of the environment is unacceptable despite gender. Aimee McCurdy, a sexual assault advocate describes ongoing scenarios that express the importance to end sexual harassment.
"I'll be at a bar and have multiple guys come up and think it's okay to touch my butt just because I'm at a bar." After multiple accounts, McCurdy is dedicated to taking a stand to let people know that consent is necessary.
The situations McCurdy describes are shocking but common. "I'll witness girls full-on grab guys just because they think it'll get them free drinks or they're entitled to because they're girls." She ends with expressing that double standers in society are concerning.

Prevention

Time doesn't indicate importance. Incidents aren't time sensitive and every case deserves to be taken serious.  Education and understanding is the most important step for prevention. Education programs like the #MeToo movement has brought awareness and a set a standard for society.

Understanding consent