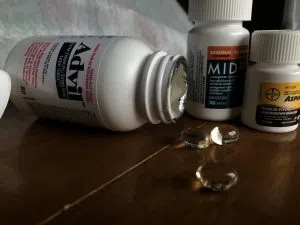 A healthy active lifestyle is what everyone strives for, but how do we know what's actually healthy and what's not?
Growing up in our education systems years ago and even today we are taught that Canada Food Guide standards of eating is what we have to follow in order to maintain a healthy diet.
Doctor Ryan from the London Academy of Medicine thinks the Canada Food Guide should only be treated as a guide, not a lifestyle.
"I think the Canada food guide is exactly that it's a guide. It provides the bare minimum we need to survive, it doesn't provide all the nutrients and vitamins that we need, it provides the minimum amount of mineral intake that we can get from any meal really." 
Family Doctor Chantal Macartney contradicts Doctor Ryans stance on the Canada Food Guide
"Canada food guide has worked for us for how many years, so I think our biggest gap now is whether or not things are organic or otherwise generated, but I would stand behind Canadas food guide 100 percent because anything that you have in there you could definitely tailor for yourself be on a clean living type of palette anyway" 
Maintaining a healthy diet pretty much takes the same will power to go to work or school, because its something you must do, and most of us get lazy when it comes to these things.
Some people will choose medical care over natural care because a pill or surgery can fix the problem right away, but naturopathic remedies take time. In the world of health and doctors, naturopaths are looked at as not doctors at all. 
Family doctor Chantal Macartney explains more about this stereotype.
"The stereotype is, they're not doctors at all" she laughed as she continued to explain the difference between conventional doctors, and holistic/naturopathic doctors.
"So with your regular family physician, they're education and thought process is based behind science, and naturopaths are more holistic, what's plant based and what is more natural for a patient, more unconventional ways of healing is what they're generally labeled as"
She even describes the two as opponents "I mean theres a big huge difference in their thought processes and they don't generally intertwine either because they're pretty much opposite ends of the spectrum as far as thoughts at least and education."
A holistic health nutritionist Kate Backer, gives her perspective on medical doctors
"Doctors practise medicine, and I feel like we are test subjects most of the time, and they're guessing at things like if this doesn't work lets try this and thats exactly what happened to me in my own personal experience with my health being so terrible."
Kate explains that the medical care she was receiving is what made her switch to a more holistic lifestyle
"I went into the holistic health field because I thought to myself, they can't keep giving me all these medications and taking my organs out there has to be a different way. Two years ago I was on 11 medications, and the side effects of these pills are suicide and depression so I think thats where there is major flaws in the medical system." 
Most people choose medical help over natural because it's an easier way to fix the problem, but some people – like Kate – aren't aware of the other options out there that could ultimately improve your health.