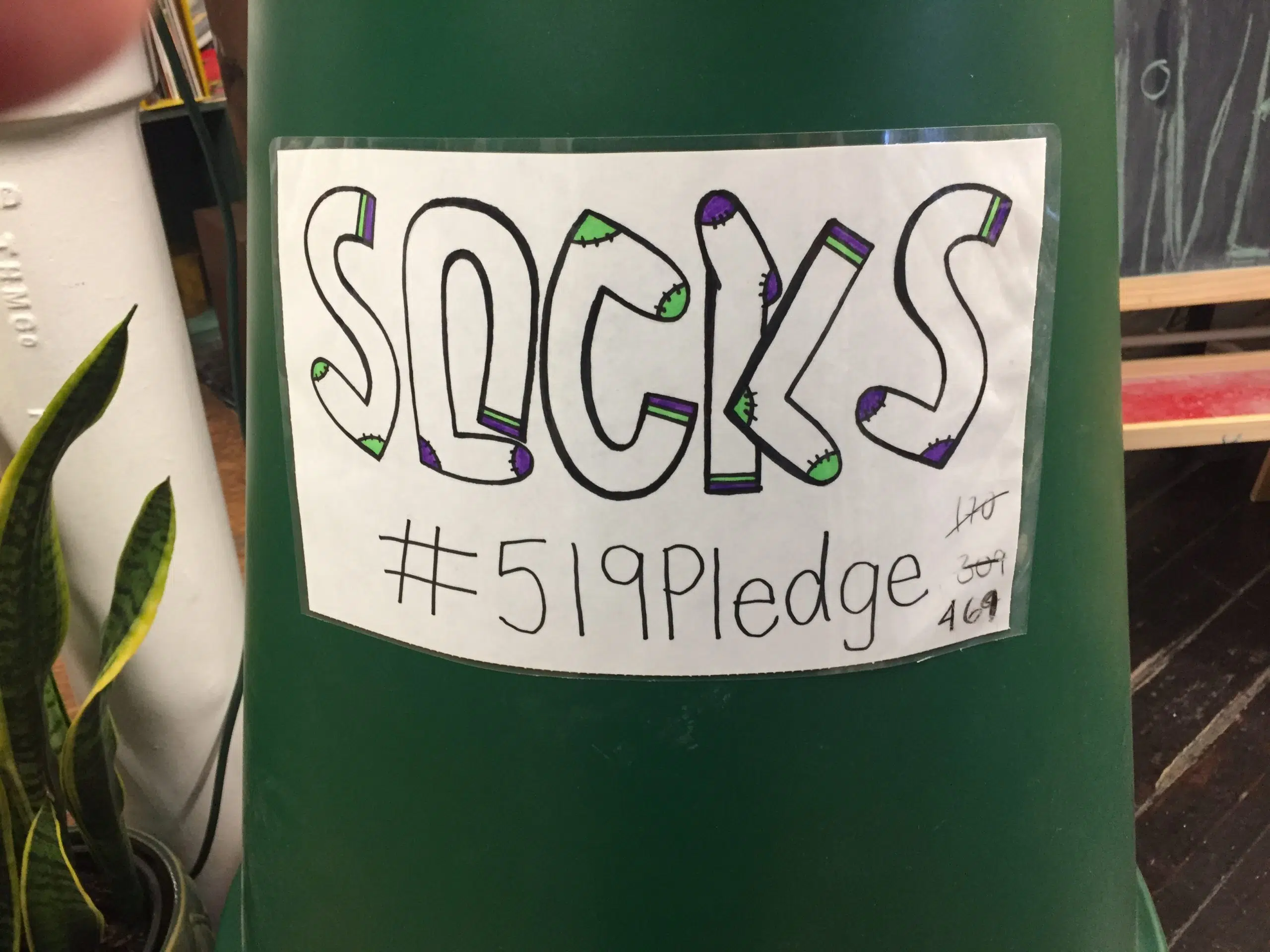 519Pursuit is a non-profit organization that was founded in 2017 by Amber Irvine and Allison DeBlaire. The founders say their organization is passion driven approach to meeting and helping those in need. DeBlaire says it all started out by creating a clothing donation center out of their home. She goes on to say that every day people would drop things off. "It was so rewarding to see that went through hundreds of garbage bags of clothes."
The organization has an Outreach Program that dedicates itself on hitting the streets and providing the homeless with care packages and necessities. Outreach volunteers provide their friends with clothing, food, water, personal hygiene products and unique donations that suit the individual's needs.  DeBlaire says that through conversation they can encourage a better day and plan for the future.
Aside from hitting the streets to help, what they so genuinely call their friends, 519Pursuit also is closely partnered with shelters, mission services and other organizations whose clients are heavily reliant on these items.
The ultimate goal is to reinstate these homeless and less fortunate people into a functioning member of society. Irvine and DeBlaire believe this is possible if we can create a community that comes together and creates a support system. Irvine says "Everyone can help each other create a better environment for our community."
When they started out they may have never imagined that this would all come true. The organization just wrapped up their 519 Pledge which was attempting to raise 519 pairs of socks. Last night they were at Innovation Works building for the Meaningful Market event where they were accepting more pairs of socks. DeBlair says they chose socks because they are such an important item.
"Socks seems to be the most asked for items but the least donated at shelters and services"
DeBlaire goes on to say that most people don't realize the importance of socks and how they are in fact, an essential everyday need. 519Pursuit feels sock are important for the homeless because a lot of their days may consist of walking and a clean pair of socks can go a long way and have a big impact on their day.
Not only have they reached the 519 pairs of socks goal, but they have now raised over 12,000 pairs of socks and the count still continues.
 DeBlaire says the support has been overwhelming. " It's so amazing to be able to do that with so many different services and non-profits coming together. It really shows the support of the community we have in London."