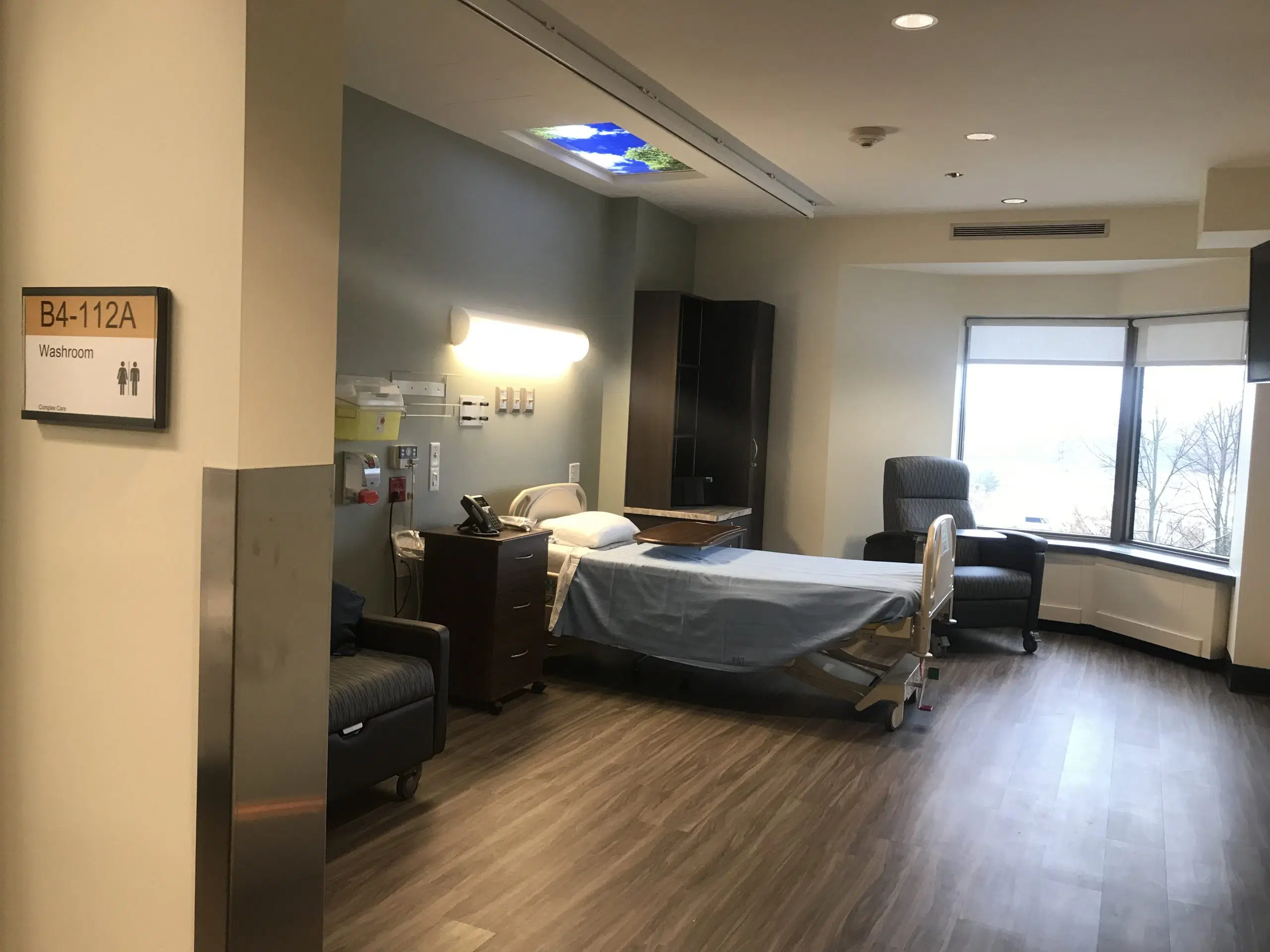 The Parkwood Institue has revealed their newly renovated Palliative Care Unit for patients who need end-of-life support.
The $3.1 million project saw donations from donors like Barbara Del Net, whose husband Doug passed away last year at Parkwood with the support of St. Josephs palliative care. The Del Net family had the new palliative care unit's family room named in Doug's honour after he spent years donating to St. Joseph's.
Barbara knows that her husband would have loved to see the progress of the care centre today, as Doug spent his final 6 days at Parkwood.
"We made a pact that when it came to the end he would not pass away at home. He wanted to come to Parkwood, it was his idea. It's not sterile like a 'hospital' hospital, it's a homey atmosphere and the care was just second to none," says Barbara.
The 18 rooms currently being offered at the newly renovated facility are set to begin moving patients in by December 12th. Many current patients partnered in the design of the new palliative care unit and picked out details like skylights that portray customized images of trees, wheat fields and more.
The upgraded facility contain special features for comfort and ease for patients and their families alike. By adding showers and pullout sofa beds to the unit family members are able to comfortably stay overnight with their loved ones. Therapeutic amenities include a tub room with a bathing tub that plays music and can show colourful lights to enhance calm energy.
Barbara speaks fondly of her husbands time at Parkwood saying, "He had a wonderful room, not quite as beautiful as these rooms, but nevertheless it was a great room and the care was second to none, not only to him, but they cared about us as well as a family."
The Parkwood Institute received $1.1 million from the St. Joseph's Health Care Foundation in funding for the newly renovated palliative care space. The space comes just in time for the holiday season and hopes to bring an extra comfort for patients and families dealing with end-of-life care.