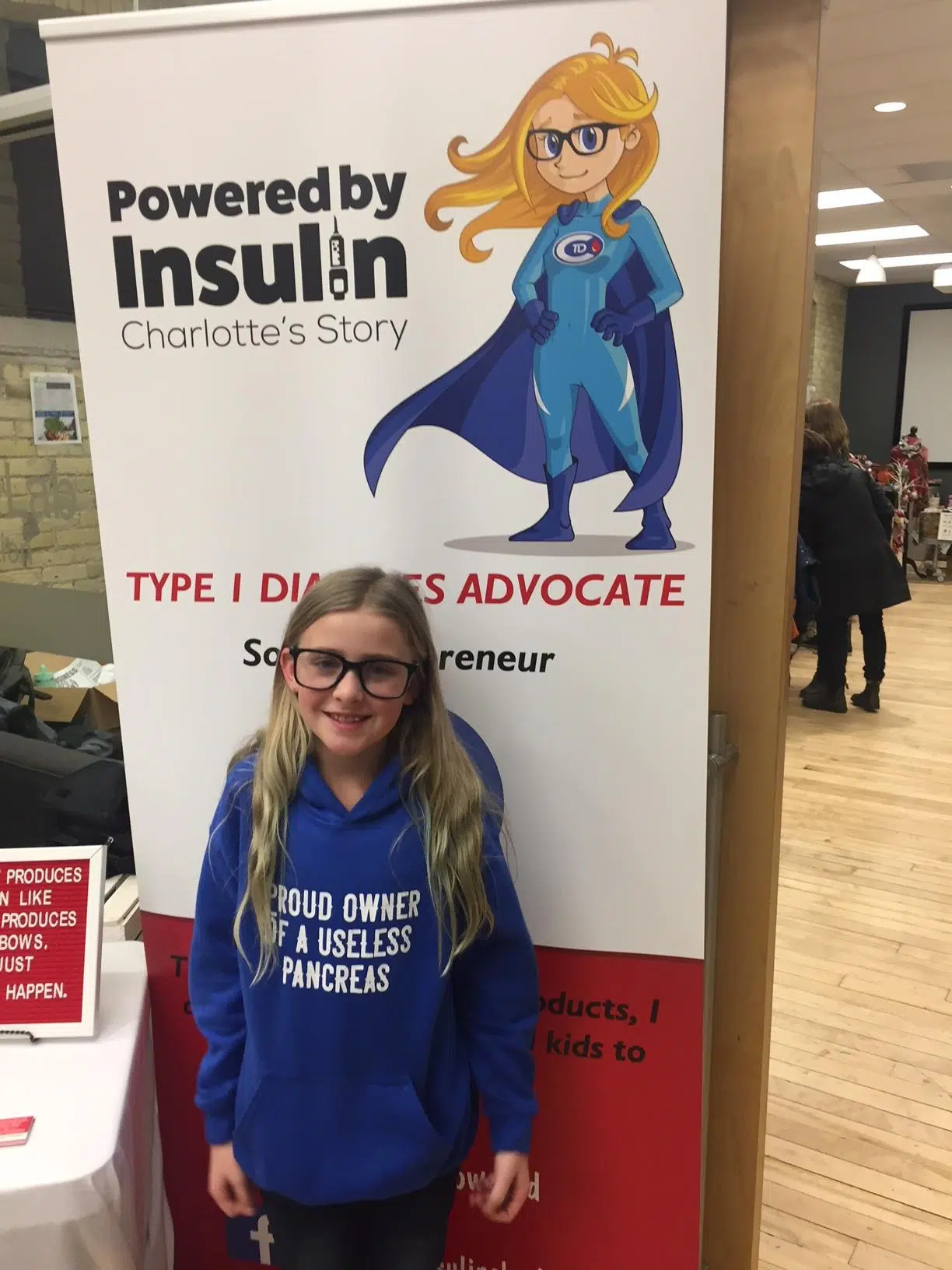 Charlotte Taylor is an 8 year-old girl that is making a difference for kids with diabetes.  When Charlotte was diagnosed with Type-1 Diabetes August 1st of 2017, she decided she wanted to do something for other kids suffering from diabetes. Charlotte says she wants kids everywhere to know it will be okay and that they can still have a normal life. Charlotte's company is Powered by Insulin  where she makes and sells lip balms to raise money to send kids to diabetes camp.
Type-1 diabetes is a form of diabetes in which very little or no insulin is produced by the pancreas.
The Taylor family reached out to Poison rock-star Bret Michaels this year when he toured the city as part of the Rock the Parks tour. Michaels and his daughter are both Type-1 diabetics, so the family figured it would be a perfect fit. Michaels met the Taylor family and ended up buying Charlotte's lip balms. Michaels can be spotted with a hoodie reading "Proud owner of a useless pancreas" which was given to him by Charlotte.