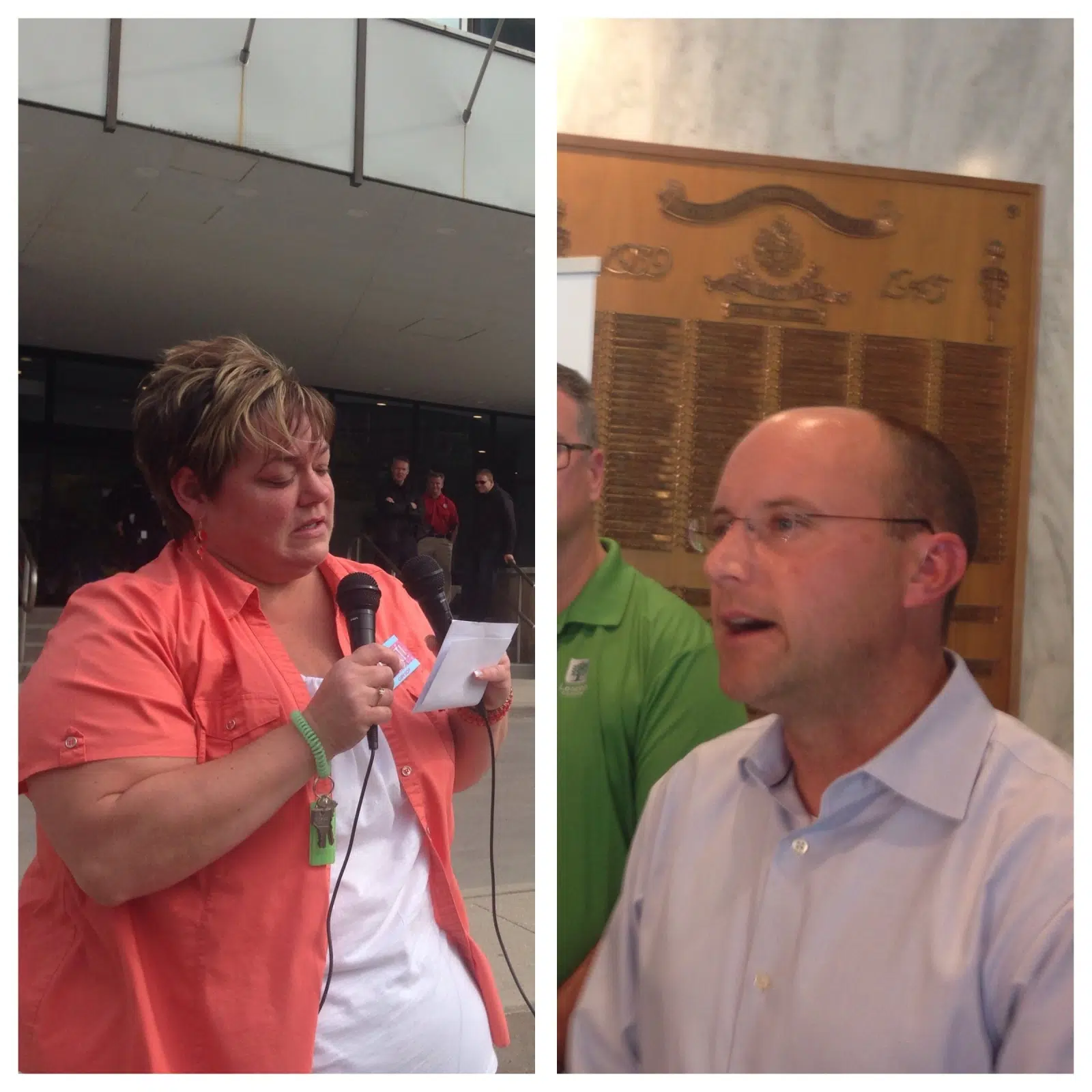 Another round of talks failed to see an agreement between the City and CUPE Local 101's 750 inside city workers.
Both sides came to an impasse late Tuesday night.
Mayor Matt Brown said in a statement that he's beyond frustrated.
"To say I am frustrated would be an understatement. Council wants to get our employees back to work, and the City has made a number of moves during talks to try to achieve that. The unwillingness of the CUPE Local 101 bargaining committee to consider making meaningful compromise with its "no concessions" position means this strike will drag on unnecessarily."
Flashback:
CUPE Local 101 President Shelley Navarroli believes the City doesn't want to listen to them.
"The City is not interested in reaching a settlement to end this strike. We put forward proposals to address all the outstanding issues. The City's bargaining committee, who remained absent from the bargaining table for quite some time then came back after 5 and a half hours and responded with minimal movement from their previous tabled positions."
She wants the City to be more specific about what they're looking for. 
"We asked them from the very beginning to discuss with us their need for these changes and they have yet to demonstrate the need for their proposed changes to the collective agreement. Similar to any dispute resolution, you need to have a discussion in order to understand and attempt to resolve the issue."
She says the Union wanted to end the strike.
"So today we offered to send all outstanding issues to an independent third party for arbitration so the strike could end immediately and workers could go back to serve the residents of London, but the City's representative indicated that "they are not interested in binding arbitration."
Mayor Brown notes that they do want to sit down and reach an agreement.
"Council wants the union and Londoners to know that the City remains available to meet again for meaningful talks. However, until the union's bargaining committee is ready to make sufficient moves toward an agreement, a resolution at this point is out of reach."
Officials with the City say Mayor Brown will be holding a news conference later today about the ongoing strike.