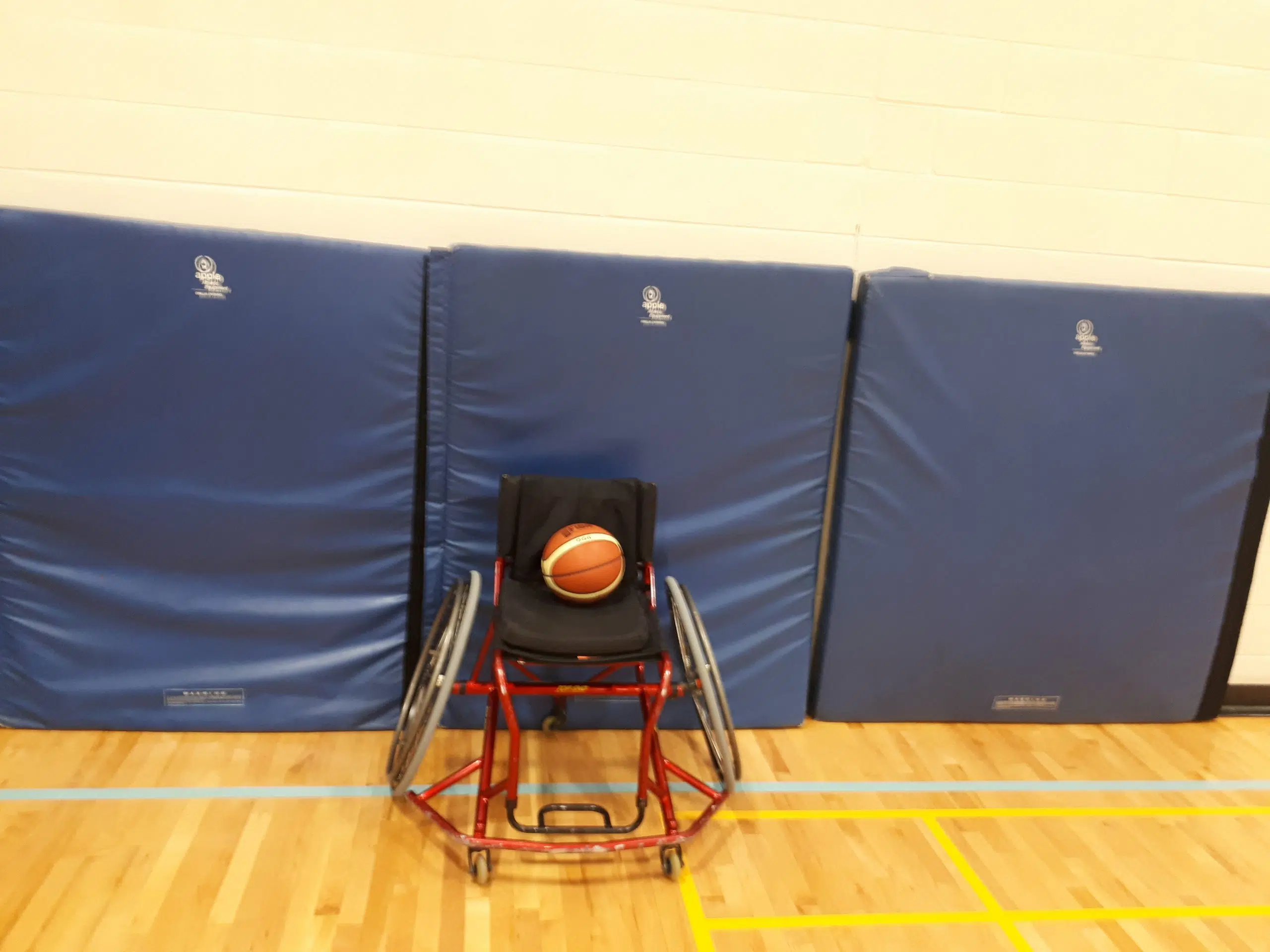 The London Wheelchair Basketball Association offers recreational and competitive opportunities to able and disabled body individuals. The team plays competitively in the Canadian League and the NWBA where they travel throughout Southwestern Ontario and the Northeastern portion of the United States. There is a junior program and a senior program and a drop-in program for athletes.
Head Coach Paul Bowes has been coaching wheelchair basketball for over 30 years and is also the head coach the Canadian national team since 1992 he has been to 5 Paralympic games winning 3 gold medals and a silver medal. He says that his stepson who is a double amputee got him into coaching wheelchair basketball "He lost his legs back in 1985, so initially I was just a fan and then I started coming out to some of the games and they needed a coach and I didn't know anything about basketball. I played football and hockey, I hated basketball growing up" he also said with the help of friend he was able to get the team going "I got my friend David Mcconnell who played for Fanshawe and he coached the team for a couple of years, then I took over in 1988, my step son got me into the game and I am lucky these guys were patient enough with me as an able body person and taught me the game". He also says the growth of wheelchair basketball around the world is tremendous and is truly a global sport.
Darda Sales a Canadian olympian in swimming and basketball winning a gold medal in 2014 and is also a former member of the University of Alabama's wheelchair basketball team says that sports gives her the confidence to pursue anything "Everybody has something in their life that isn't perfect, mine is just a little more visible to other people and everyone has there challenges, I think once you accept them. In life you have 2 choices you can either live it or you can't and I would choose to live it, sport has given me so much its given me the self confidence to pursue my dreams in the pool, on the court and elsewhere and I think sports is a really good outlet". She also says that we all should be physically more active whether we have disabilities or not and that everybody should find there thing.
Billy Langevald who broke his back in 1999 knew right away after his injury he wanted to play wheelchair basketball. Langevald also said that he was first interested in soccer before finding basketball "It's probably had the biggest impact on my life. Its almost been 20 years and it's given me the opportunity to travel the world it's given me a community to bond with people who are facing the same issues as me". He also says that wheelchair basketball isn't only just a sports and huge part of it is socialization.
The London wheelchair association athletes hang out together and really feels like a family environment.